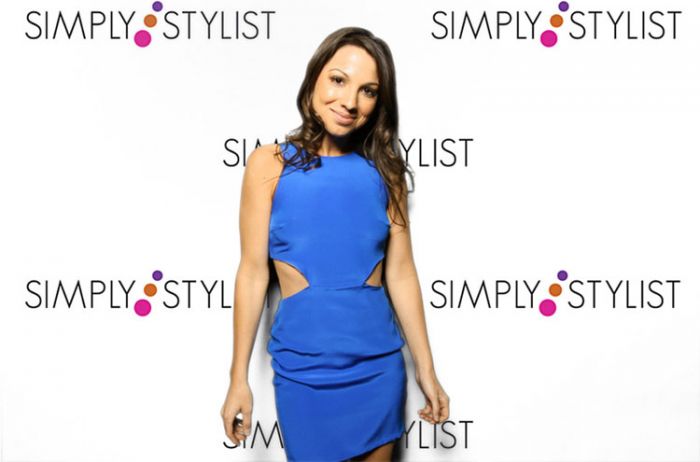 Photo Courtesy of Sarah Pollack Boyd
Meet the Stylist Series


Sarah Pollack Boyd Posted: November 2012 | Make a Comment
MEET THE STYLIST


Sarah Pollack Boyd Have you always wanted to ask your favorite designers, stylists and celebrities what they love to about their roles in the fashion industry? Or perhaps what they think the next big beauty or styling trend will be? Look no further than this exclusive series of fashion icon interviews by JustLuxe. So read on, as we bring you these answers and more ó direct from the fashionistas themselves. Some of the most famous names in the industry, including legendary TV personalities, have divulged exciting insider information and personal stories of their journey to the top just for our readers.
We were inspired to create this series after talking with three influential figures in the fashion world as they geared up as panelists for Simply Stylist New York, a three-tiered event that was held during New York Fashion Week to help fashion lovers get inside tips on all things style related. One of those young ladies is the founder and organizer of the event, Sarah Pollack Boyd. Read on to get the inside scoop on Sarah's story.

Company: Simply Stylist
Location: Los Angeles
Style: Contemporary
Favorite Brands: Michael Kors, H&M, Aryn K. and Agave Denim.

JustLuxe: You have concentrated your whole profession on a fashion-focused career in public relations. What is it that you love so much about fashion?

Sarah Pollack Boyd: Itís a way to express myself through my clothing. First impressions last a lifetime and fashion has a huge impact on that.

JustLuxe:How did you get interested in the fashion industry?

Sarah Pollack Boyd: I grew up in a small town in Pennsylvania and always had big dreams to move to Los Angeles since my first visit here in high school. I was so inspired that I decided to study Fashion Merchandising at Philadelphia University and at the University of Rome. After realizing I didn't want to be a buyer, which is what I originally went to school for, I set off to Los Angeles to pursue a career in fashion. Iím extremely lucky to have an older sister who also worked in fashion and launched her own PR & Marketing company shortly after I moved out. I started working with her and began building strong relationships in the media, with stylists and other key players in the entertainment world.

JustLuxe: What made you decide to choose the PR route of fashion, rather than design or sales?

Sarah Pollack Boyd: I always had a knack for connecting people Ė whether playing Cupid or always being the friend to coordinate dinners. I try to stay in touch with everyone I meet and easily see how different relationships can work together. I love "connecting the dots" between friends and colleagues. This quality is an important one to have in order to have a successful career in public relations. As for designing... letís just say Iím not related to Jackson Pollock.

JustLuxe: What is your best advice for those getting started working in the fashion industry?

Sarah Pollack Boyd: I would say to definitely have THICK skin! And intern, intern, intern ó get as much experience as you possibly can. Also, be kind. It goes a long way, and you never know where you can help someone or someone can help you down the road. PR people are known for not being the nicest, but I chose the route of being super sweet and it has proved to be successful so far.

JustLuxe: What is the main motivation behind Simply Stylist? What are you hoping your company will accomplish?

Sarah Pollack Boyd: Years ago, before Bravo's "The Rachel Zoe Project" and all the reality shows about stylists, I realized that stylists were the driving force behind trends. They were all so uber cool but didn't want the attention, so they would tell their clients (celebrities) what to wear which, in turn, would end up in magazines, get produced by clothing lines and sold in stores across the world. A trend was born. Other trendsetters include fashion designers, fashion editors, and fashion bloggers. With the rise of reality TV and the transparency of today's culture, I saw the want for consumers to really see how trends were born and learn about them directly from these fashion trendsetters. People have gotten smart and realize that most celebrities don't dress themselves and the consumers want to know more about the people behind it all.

JustLuxe: How does it feel to be working with fashionís elite?

Sarah Pollack Boyd: I consider them all close friends, which makes it even easier! I absolutely love being able to showcase my friends' work through the Simply Stylist website or through our Fashion Panels. One of my greatest joys is seeing others I love succeed and grow.

JustLuxe: What is your favorite part of New York Fashion Week? What are you looking forward to most?

Sarah Pollack Boyd: Simply Stylist is probably the only thing IíLL be seeing haha! Iím going to try to sneak out to some shows while in NYC. I simply love the energy in the city and all of the fashion lovers coming together.

JustLuxe: Who is your favorite designer? Favorite stylist?

Sarah Pollack Boyd: Marchesa can really do no wrong for red carpet. For everyday I love mixing high and low ó brands I live in include Michael Kors, H&M, Aryn K. and Agave Denim.
There are so many amazing stylists so itís really hard to choose! I think Petra Flannery does a fantastic job with her clients Emma Stone and Zoe Saldana. Nicole Chavez has been killing it with Rachel Bilson and Scarlett Johansson.

JustLuxe: Whatís one trend that you are predicting will emerge in the near future?

Sarah Pollack Boyd: Metallics, bright/primary colors (think ROYGBIV), and tailored menswear for women.

JustLuxe: Whatís one trend you never want to see again?

Sarah Pollack Boyd: Capri pants, scrunchies, and velour jumpsuits.

JustLuxe: Do different cultures ever inspire you and if so, which culture do you find yourself borrowing from the most?

Sarah Pollack Boyd: I get inspired wherever I travel and try to always add something to my wardrobe from each destination.

JustLuxe: How do you feel about all of the design-related TV shows and the uprising of DIY?

Sarah Pollack Boyd: I like watching the DIYís but never translate it into my own world Ė I donít have the attention span or creativity.

JustLuxe: Which filmmakers/films do you turn to for style inspiration?

Sarah Pollack Boyd: Sex and the City, Devil Wears Prada.

JustLuxe: What time period or decade do you feel had the best style?

Sarah Pollack Boyd: I like the current decade because all types of decade's styles are mashed into one.

JustLuxe: What lines or items are you keeping your eye on for this fall?

Sarah Pollack Boyd: Love Luluís and Nasty Gal Ė they have a great buying team and I know I can always get something killer from their sites.

JustLuxe: What fashion or beauty items do you like to treat yourself to?

Sarah Pollack Boyd: I splurge on regular facials and massages. Itís a MUST for relaxation! For fashion I choose to splurge on shoes and bags.

JustLuxe: Whatís your go-to Fall outfit?

Sarah Pollack Boyd: Chunky sweater, skinny jeans (love Agave and JBrand) and boots.

JustLuxe: What are three Fall staple items you could never do without?

Sarah Pollack Boyd: Sweaters, boots and cords.

JustLuxe: What is one item that you think all women should have in their closet?

Sarah Pollack Boyd: A black, tailored-to-perfection blazer!

JustLuxe: What are some pieces of clothing or accessories you feel will never go out of style?

Sarah Pollack Boyd: Black blazer, LBD, and skinny jeans (they're here to stay.)

JustLuxe: Whatís your favorite part about working in the fashion industry? Whatís the most challenging?

Sarah Pollack Boyd: Favorite part is working with inspirational people in the fashion world, and most challenging is the rat race.

JustLuxe: How has living in Los Angeles affected your career? Would you be able to do what youíre doing in another location?

Sarah Pollack Boyd: Living in LA was a must for BEGINNING my career but now since Simply Stylist is mainly online and a few pop-up events, it can really be done from a computer anywhere.