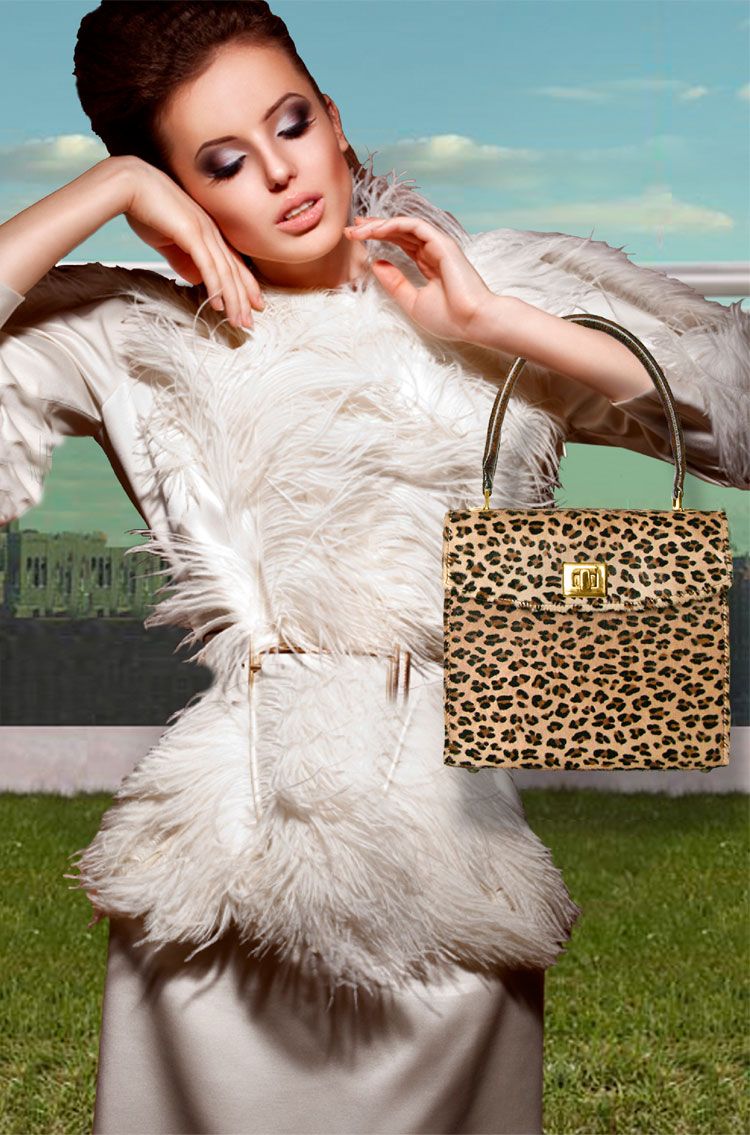 Photo Courtesy of JAMAH
Gingerbread cookies, holiday parties and gift-giving (and receiving) aside, the best part about winter is the
luxury fashion
items we get to wear, in our opinion. Coats and corduroys are great, but it's the amplitude of accessories that can make or break an outfit. Better yet, there are so many accessory options that may just allow you to rock that same grey sweater a hundred different ways. Read on for a compilation of our favorite winter accessories this season.
Scarves
There are a million reasons why we love scarves— and about a million ways to wear them, too. Scarves can bring any plain outfit from drab to fab— layer one over a plain shirt to bring your outfit up a notch, or wear an elegant scarf as a shawl for a more formal look. Scarves come in a multitude of fabrics, lengths, patterns and styles— a characteristic that allows you to accessorize depending on your mood. Some of our favorite versions come from Leigh & Luca, a Manhattan-based company that allows wearers to express their individual style through its luxury scarves inspired by exotic cultures like Asia and Africa. Leigh & Luca's trend-driven designs are sensuous, edgy and modern— and the oversized scarves can be worn in a variety of ways. Try a classic loop, a chunky collar, or a loose drape.
Photo Courtesy of Leigh & Luca
Exotic Handbags
As always, handbags are another great way to dress up an outfit and express your style— even when you're buried under layers of fabric! From clutches to satchels and totes to shoulder bags, we can find an excuse to carry one of these accessories to occasion. We adore this season's selection from JAMAH, a Los Angeles-based luxury accessories brand. From its exotic ostrich and crocodile "Yaya" model to the luxurious leopard print "Helen" tote, this brand has stylish options for everything from your cocktail party clutch to a sturdy carry-on. Even the lavish lambskin "Rylee" model is popular among men— a sure sign that the exotic handbag trend is headed in the right direction.
Photo Courtesy of JAMAH
Practical (But Stylish) Boots
Whether you're going to be trudging through snow this winter or casually walking the length of Rodeo Drive, you're going to need a reliable pair of luxury boots to get you through your days. First of all, they should be warm, especially if you reside in a colder part of the country— and equally as important is their comfort level. Luckily, Ariat's got you covered this winter to meet your every need. The brand's range of boots spans a number of styles, from Western to English, each made with a special technology meant to provide superior cool, dry comfort with support and stability. Best of all, they're cute! Choose from styles like the equestrian-inspired "Preston," the elegant "Kingsbury," and the rugged but stylish "Salen."
Photo Courtesy of Ariat