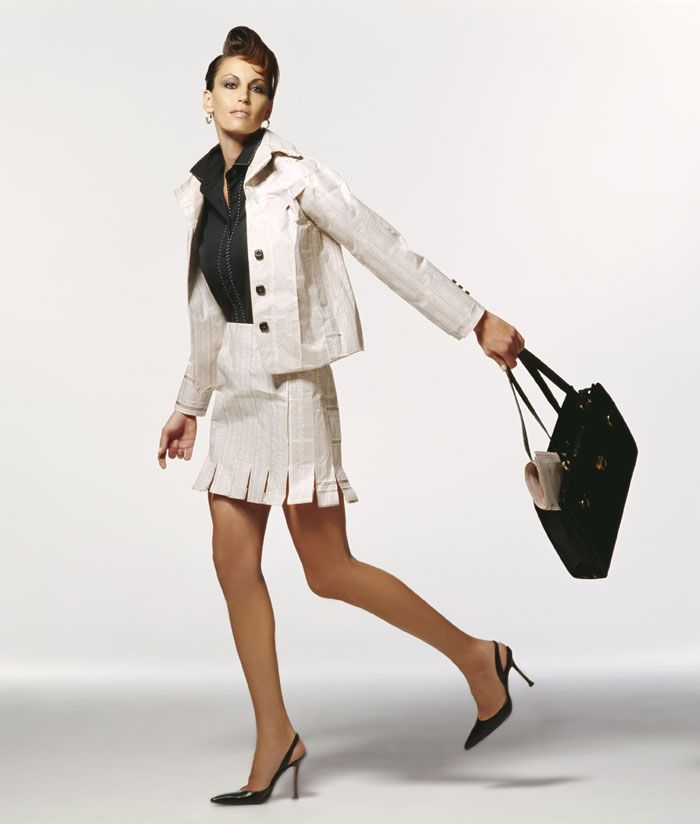 Photo Courtesy of iStockphoto/Thinkstock
While we may be in the midst of winter, that doesn't mean that while we are securely bundled in our chic outerwear we aren't casually daydreaming of spring pastels and fresh, exotic prints. Ladies, this season, don't let the season spring up on you— prepare yourself with these three stylish
luxury handbag
options that will surly get you through any-and-all of your warm weather frolicking (and no, we are not talking about the massive hula-hoop creation that Karl created for Chanel.)
One of the newest handbags from
Lanvin's
Spring 2013 collection is sure to have fashionistas worldwide clamoring to get their hands on it, as it is yet another gorgeous accessory to be added to this luxury designer's collection. Structured and sleek, the stunning New Partition Bag in calfskin has a decadent chain and calfskin handle, artisanal hand-stitching details, and a crisp and clean Art Deco-style clasp. This beautiful creation by Lanvin designer, Alber Elbaz, is ideal for a lavish evening out– complementing your outfit, all the while giving you enough room to stow all of your necessities. An elegant and eye-catching option, this bag comes in an assortment of different colors, including our personal springtime favorite: black and white.
Photo Courtesy of Lanvin
In the fashion world, Spring is the season when all the style-savvy fashionistas can hang up their black attire and open their wardrobe to delicious pops of color and festive designs. As the weather warms ups, so should your style choices, and the 1447 Orange Genuine Grain Cow bag by
Vernee
does just that with its flirty orange hue and gold chain links along both of its leather handles. Utilize this bag for a light brunch with the girls or for a weekend shopping spree, because despite its bold color, this stunning purse is incredibly versatile.
Photo Courtesy of Vernee
With a love and appreciation for color, handbag designer Cinda Boomershine of
Cinda B
has managed to create bags that will easily take you through all of your outdoor activities. Casual and chic, Cinda produces all of her luxurious handbags here in the United States. Showcasing an array of handbags, totes, travel bags, beach bags and more, these pieces add fresh and fun fashion to functional items. Our personal favorite is the Beach Bag, which is just as sophisticated as it is stylish. Offering a modern option for your daytime activities, this bag allows you to leave the overused backpack or tragically unattractive oversized bag at home– giving you an opportunity to prove that you can look good, no matter the situation.
Photo Courtesy of Cinda B