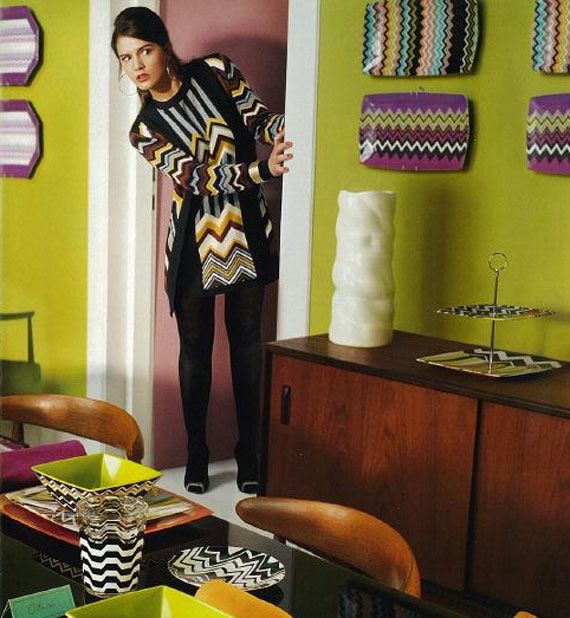 Photo Courtesy of Target
There's something to be said about the confidence one feels when strutting down the street donning a
luxury designer
label. One of the greatest fashion industry trends in the last few years is that top designers are collaborating with everyday retail stores to create exquisite capsule collections. So strap on your favorite pair of stilettos and head over to your local mall to discover some of the most stunning lines that have provided many savvy shoppers their much-desired designer digs. Here are our favorites:
Prabal Gurung's
new collection for Target is said to be inspired by love— how appropriate, seeing as the 80+ piece collection will hit stores just in time for Valentine's Day. This fun and flirty line beautifully showcases Prabal Gurung's unique design talents with the liveliness of Spring that we have been craving the past few dreary months of winter. Target's previous collaboration with Neiman Marcus notoriously fell short due to price points that many Target shoppers weren't accustomed to (seriously, $69.99 for a Phillip Crangi "trinket box"?) This time, Target made sure not to make the same mistake twice. Almost every item within the Prabal Gurung collection is priced under $50, with the most expensive piece being a blue leather jacket retailing for $199.
Photo Courtesy of Target
For years, iconic Italian luxury brand
Marni
had been reserved for fashion's elite— but earlier this year, H&M gave everyone the chance to own pieces designed by the brilliant Consuelo Castiglioni. The buildup for this collaboration was unlike any other that H&M had participated in. A promotional video featuring the gorgeous British actress Imogen Poots modeling the clothes in Marrakech, Morocco was shot by the ever-talented Sofia Coppola and further increased the hype surrounding the collection. With these big names behind the project, people couldn't keep their eyes off the collection that looked just as lavish as Consuelo's pieces that appear on the runway.
Photo Courtesy of H&M
Talk about a steal— the incredible 400-piece
Missoni
for Target collection that hit stores in August 2011 was a beautiful display of the label's famous colorful zigzags and groovy swirled patterns. Not only did the collection include striking and slightly mod clothing, but there was also an array of similarly-patterned home décor and kitchenware with similar conservative prices. Needless to say, the flood of hungry online shoppers caused the website to crash several times upon the collection's release, and it sold out in less than 48 hours.
Photo Courtesy of Target
The
Jason Wu
capsule collection for Target was a dazzling display of 53 items that were said to be inspired by French New Wave films and the actress Jean Seberg. Released in February 2012, the incredibly youthful and feminine collaboration resulted in an array of pretty blouses with Peter Pan collars, pleated skirts, and a variety of luxe handbags that looked to be far more expensive than their reasonable price tags. Everything in Wu's collection was priced under $60 and, as stated by the designer, didn't mimic his previous collections— rather, these pieces showcased his own personal taste in a way that his audience could relate to. What was so special about this collection was that the garments were far less trendy— and therefore, more timeless— than many of the other capsule collections we see.
Photo Courtesy of Target
With in-your-face sexiness and fresh, colorful prints,
Versace
certainly knows how to make both men and women embrace their assets with elegance. So when the iconic Italian label produced a capsule collection for H&M, it's no wonder sheer chaos resulted among customers. Devoted fans spent nights at storefronts waiting for the line's release and even fights broke out among frenzied shoppers in China. More of a circus than a shopping experience, we would be appalled if the collection wasn't so utterly fabulous. A few scrapes and bruises for an item designed by Donatella Versace herself? After all, beauty is pain.
Photo Courtesy of H&M
Runner up:
David Beckham for H&M
. Need we say more? Yes, we realize that technically, Becks himself isn't considered a luxury designer, but we have to give credit to his capsule bodywear collection, and the promo shots that came with it. While we can't seem to remember the details of what the collection itself actually looked like, trust us when we say we can't get the image of a shirtless David Beckham out of our minds.
Photo Courtesy of H&M