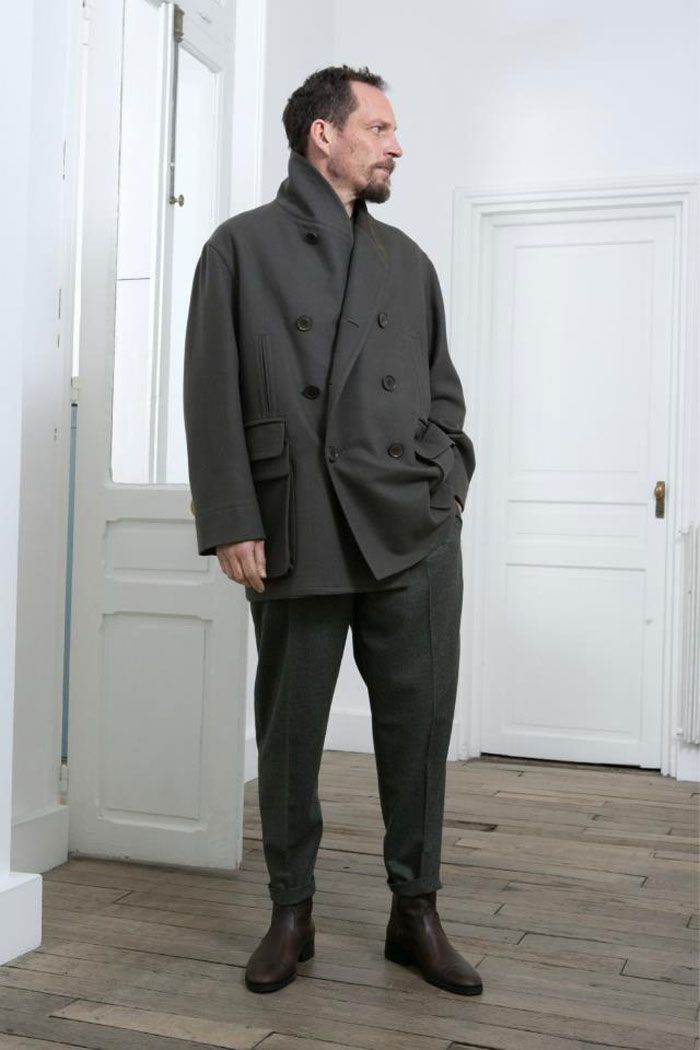 Photos Courtesy of Christophe Lemaire
In order for a ready-to-wear collection to be successful, it has to ring true to its name and
actually
be wearable. The difficulty with this (especially when it comes to menswear) is that your average guy— no matter how style-savvy he claims to be— probably doesn't want to be caught parading around with anything that screams "fashion." Attaining the disheveled-chic look is far more difficult than one would guess; however,
luxury designer
Christophe Lemaire has successfully created a diverse range of men's pieces that can be worn day-to-day and combine quiet style with comfort.
Falling in line with French designer's status quo, next Fall's looks are somber and monochromatic through
Christophe Lemaire's
classic use of dark and neutral hues. Relaxed slacks taper in at the ankle, making way for a sophisticated cuff finish. Handsome materials like yak wool were used for cozy polo neck sweaters, while other items where hand-woven in Tibet as part of Lemaire's collaboration with the ethical label,
Norlha
.
One ensemble features a dark denim jacket and slacks, (Canadian tuxedo, anyone?) while other looks are comprised of high-buttoned and convertible collars on shirts that are proper and professional when paired with cozy knit shawls.
We were far from surprised to discover that Lemaire's fall collection was said to be inspired by melancholia, as his mysterious designs are certainly serious and solemn. Even the floral prints that Lemaire used in his chic button-down shirts are toned down and dim.
It is this kind of muted style— the type that is sometimes only noticeable upon further examination— that we truly seek when it comes to men's ready-to-wear, and the Fall 2013 collection by Christophe Lemaire proves to be just that.