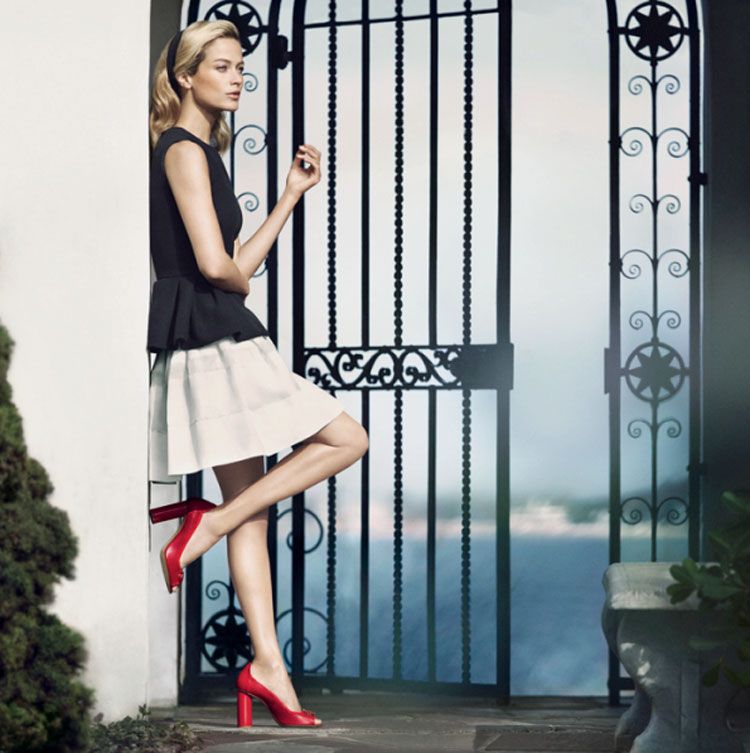 Photos Courtesy of Carlo Pazolini
Any woman looking for a new pair of shoes to throw on this summer need not look any further than
Carlo Pazolini
. For more than two decades the luxury shoe designer has been integrating his passion for modern Italian style and his knack for expert craftsmanship to provide quality and forward-looking style for men and women in Italy. In late 2011, Americans finally got a taste of the designer's luxe creations when the brand opened 10 stores in the United States with a flagship in New York City's SoHo.
To celebrate the vibrant new collection for Spring 2013, Carlo Pazolini shot a romantic campaign featuring model Carolyn Murphy. With a background of elegant architecture and cobblestone roads, we get a glimpse at the luxurious European culture behind the Carlo Pazolini brand— and the vibrancy of the Spring 2013 shoe collection cannot be ignored.
Drawn from a love of travel and an appreciation for the details of a life well lived, the collection was inspired by "a view from the villa," and the vision is clear. Sandals, pumps platforms and heels make up this line in a variety of summery hues like sea foam, coral, lilac and teal. As always, the Italian classics like black patent leather and bold red stilettos are also present. What we love about Carlo Pazolini is that the style and color options are endless. Not to mention eclectic patterns, stylish color blocking, and glitter, of course. The collection ranges in price from $175-$500.