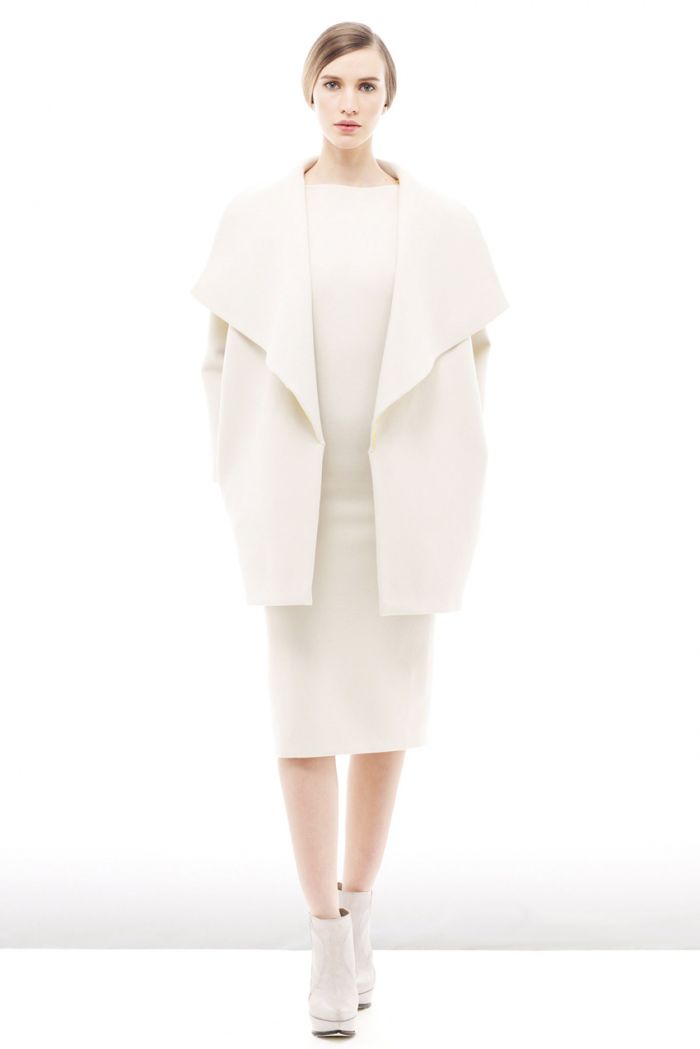 Photos Courtesy of Maria Grachvogel
If you're looking for collection that speaks volumes in terms of structure and classic beauty rather than in hot trends, layers of fabrics and more glitter than a Barbie factory, we have the perfect line for you. Maria Grachvogel showcased her Fall 2014 collection yesterday during Milan Fashion Week, and it was a clean series of lady-like silhouettes and dramatic color. Quality and wear are focal points in the brand and it shows clearly in the details of the designs.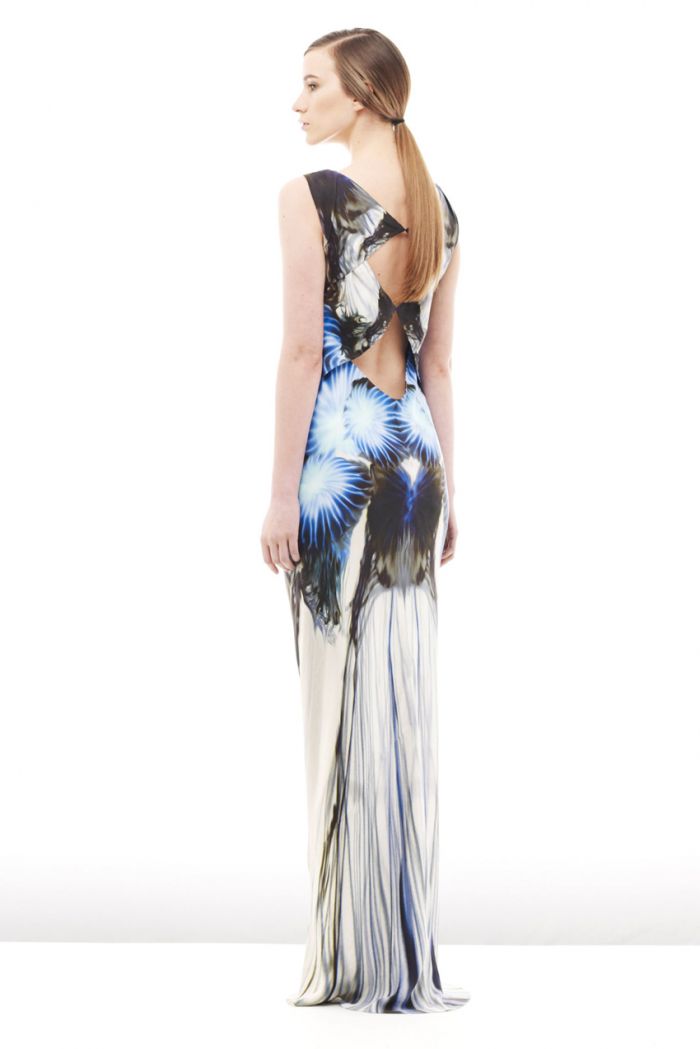 A veteran of fashion week, Grachvogel has been showing her designs for twenty years, always with the same precision and beauty that gains her fans like Victoria Beckham and Angelina Jolie. This year's collection was no different, with draping lines and superb craftsmanship that show off the quality of the garment and the beauty of simplicity. Even her prints are light and beautifully done, individually scaled for every size so the print will match each piece perfectly every time.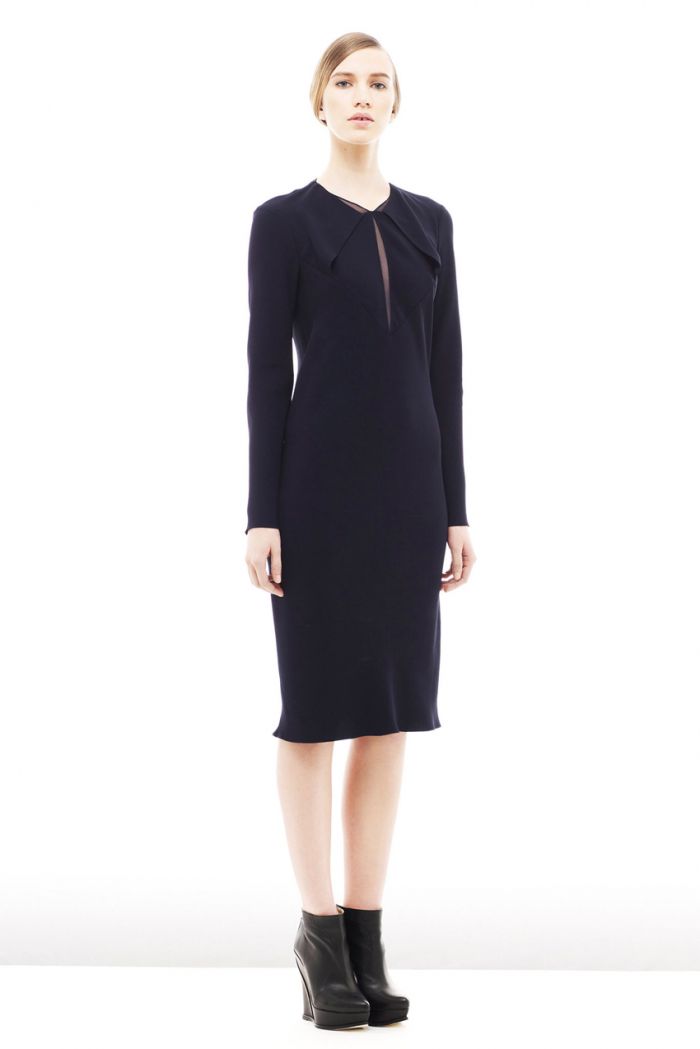 Inspired by her own artwork, Grachvogel's prints were digitized images of her paintings, allowing her to manipulate the images onto the pieces as she saw fit. Even the kaleidoscope patterns in this collection are soft and feminine, without on-trend brights or layers of statement-making geometric blocks. The feminine form also seems to be an ongoing influence as well, as her designs are meant to fit, flatter and drape the body in such a way that women of every shape and size will look luxurious and beautiful.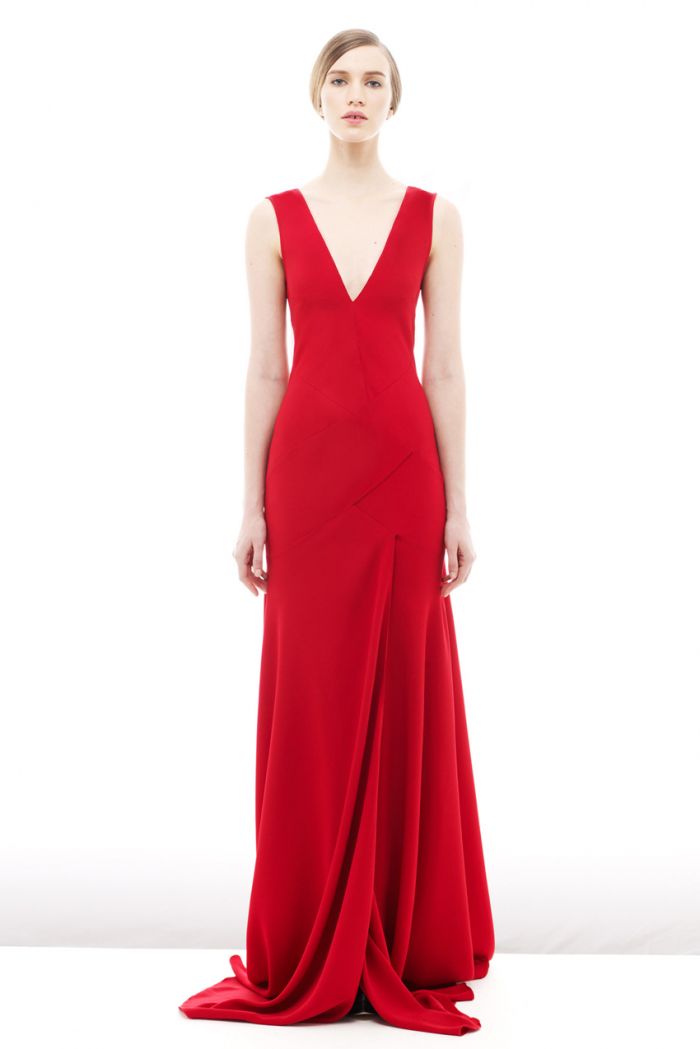 Grachvogel's pieces don't carry in-your-face style—quite the opposite in fact—at first glance they're quite dull, a single wash of color with bits of patterns throughout, no hardware and a minimalist framework. But the colors that are worked into the collection pop on their own with shades of brilliant reds or bright yellows, and allow the focus to be drawn to the details of the dress—the cut, the structure, the stitching—little things that make these pieces so impeccably beautiful.