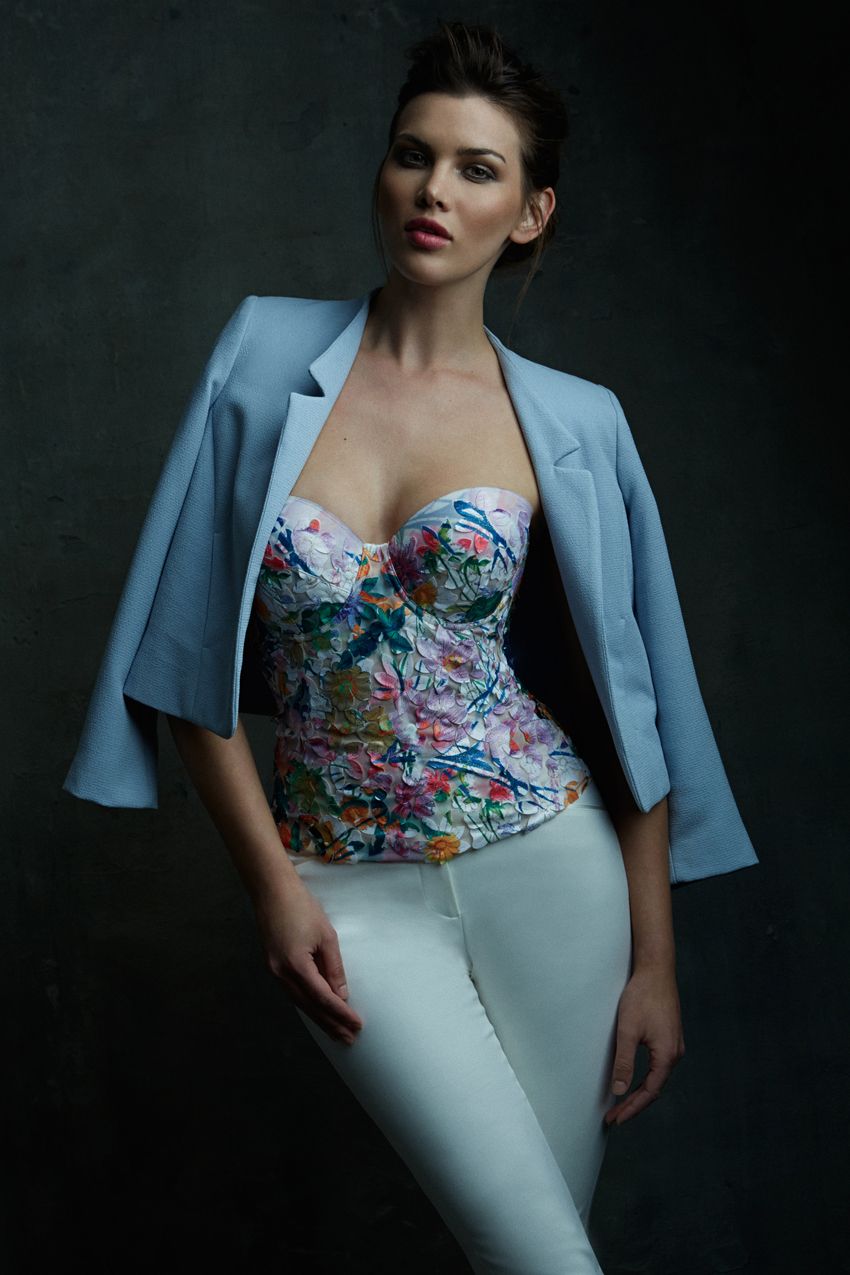 Photos Courtesy of Atelier Va Bien
For women, lingerie can be a sartorial necessity or an on-trend fashion statement. We need to wear undergarments for support and modesty, but do the choices we make in our underpinnings really make that much of a difference in our outward appearance? With a plethora of body-baring trends that include bodycon dresses, crop tops and anything sheer, the last thing we need is a wandering bra strap or VPL. But rather than choose boring basics to meet our most simple of wardrobe needs, we like to choose designs that we could be seen in—something with a little more oomph. Atelier Va Bien by Va Bien takes the idea of perfect body shaping lingerie and turns it into a work of art that—depending on how daring you are—can be worn under your favorite outfit or stand alone as your new go-to top.
Va Bien was founded by Marianna Gerard who left France for New York in 1975 in pursuit of the study of medicine. Falling in love with lingerie instead, she began her own line of sleek shape wear which was very different from the common bulky and ill-fitting designs that were available at the time. Soon her brand was selling at Saks, Bloomindales and Nordstrom; bras, panties and boudoir pieces came soon after. Today the seasonal couture line Atelier Va Bien, uses fabrics from all over the world to create handcrafted lingerie that can move seamlessly from underpinnings to ready-to-wear.
While the classic Va Bien line offers some of the most perfect shape wear in streamlined nudes, white and black, the Atelier collection for the Spring/Summer 2014 season features gorgeous springtime colors with laser-cut flowers, golden thread stitching and embroidery tulle with a Fauvist floral print. Created as an "introspective on beauty," the inspiration behind the line is drawn from the early works of French artist Henri Matisse and his use of color. The attention to detail, vibrancy and luxuriousness of each piece is made to represent the "the unique nature of a woman's beauty" and reflect the rarity and personal beauty of each lady who wears the collection.
Limited to 200 pieces each, the three-piece Atelier collection is tagged and numbered for exclusivity. And while most lingerie designs are hidden under the layers of a Marc Jacobs jumpsuit or Elie Saab gown, these designs are more worthy of the limelight. For skin-baring weather, pairing the Atelier Basque with a high-waisted skirt is a definite win-win. For those of us who are a little less willing to take to the streets in lingerie, just knowing the beauty of your underpinnings is enough to make anyone feel a little more gorgeous from the inside out.
Atelier Va Bien is available online and priced from $225-$325.