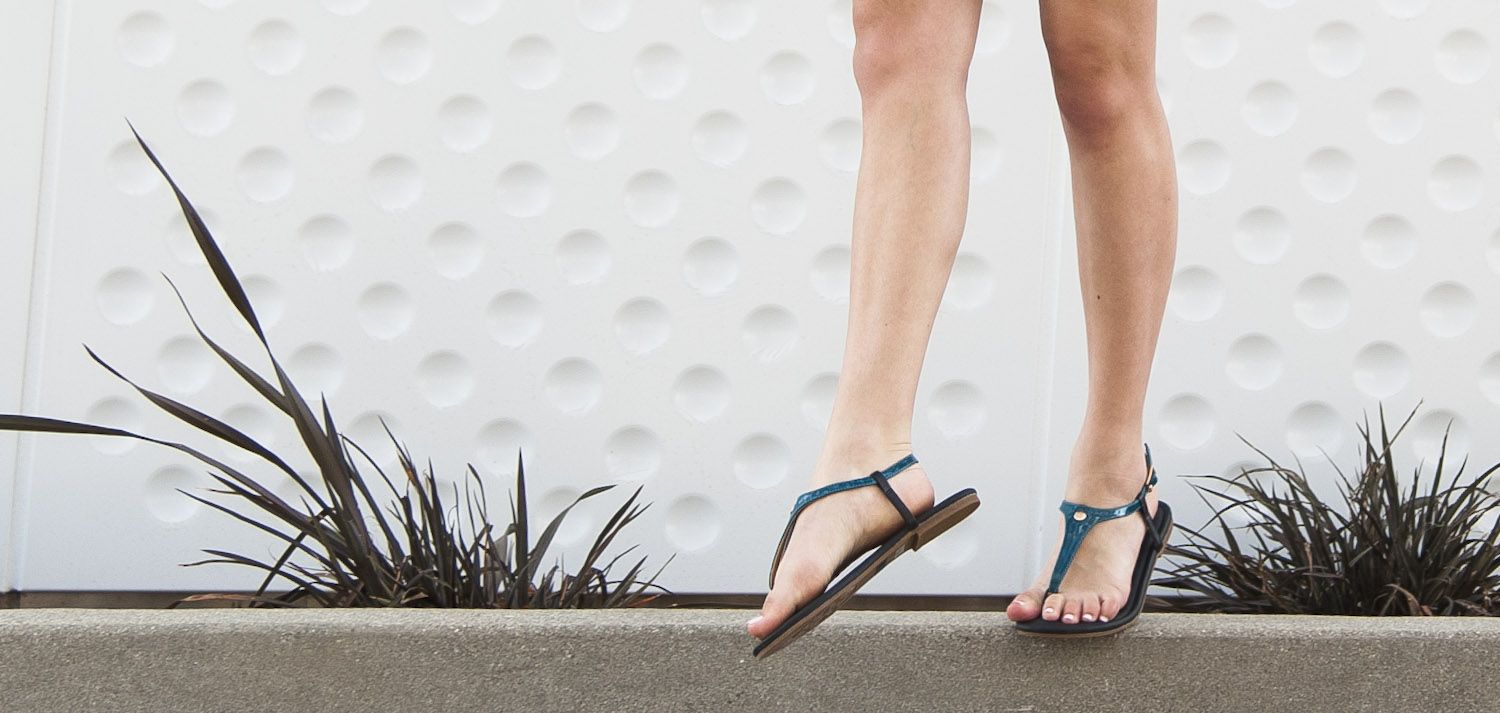 Images Courtesy of Cambiami
If you weren't already familiar with where the JL offices are located, we happen to be in sunny San Diego. Which means a few things, not the least of which is that we are practically experts on sandals and flip-flops; we live in them year-round. So when someone offered us a really cute pair of "super comfy" Cambiami sandals to try, we did not have the highest hopes; but our fingers were certainly crossed.
If you have never been to downtown San Diego, it is most certainly a walking city and the very first day we wore Cambiami sandals, we just so happened to walk well over a mile. Now this of course was a risky move, the last thing you want a mile from home are a pair sandals rubbing your ankle or toes raw. However, after walking all around downtown, all through the San Diego Convention Center (Comic-Con was in full swing at the time) and all the way back home, these puppies were surprisingly still cushy, were not making anyone's appendages scream and were way more chic than a pair of Rainbows.
Cambiami is translated from Italian as "change me," and are named so due to the fact that the upper and lower portions of the sandals come apart easily so you can mix and match color combos. The company offers two sole options in tan or black and over 20 "uppers" or straps to pair them with. You can go basic with colors like platinum or white, or you can be a little more adventurous and go for a pattern of pink peonies or leopard.
If you want to build a pair of Cambiamis, one sole and two uppers run at $85, but who could stop at just two options? Which is why the wonderful people behind Cambiami have extended a very special offer exclusivley for JustLuxe readers. So stock up and if you spend $200, you will get a whole $50 off. Just make sure to include special promo code JUSTLUXE.
Now go buy both bases and every different color upper so you always have the perfect match!