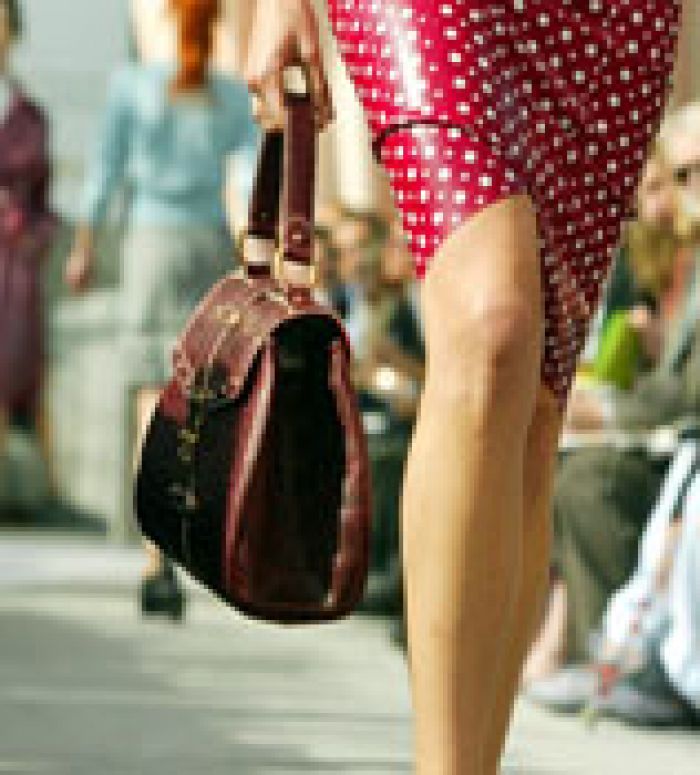 Designer Handbags:
Fashion aficionados may look at 2007 as the year of the luxury accessory-designer brands are raking in profits at an all-time high and the undoubted frontrunner of the must-have accessory is the handbag. While consumers' desire for the most elite bag is never in question, today's rapidly changing market begs the question if luxury really still is luxury.
Not even Louis Vuitton himself could have predicted the explosion of the luxury market. In the 19th century, the finest luxury goods were crafted for only the royal courts of Europe by dedicated companies like Louis Vuitton, Cartier, and Hermés that signified a history of tradition and quality. Today designer wares are located everywhere and desired by people from a much broader economic background. Women everywhere are turning to a designer bag to simultaneously lift their status and pocketbook weight.
The evil side of "massclusivity," making luxury available to more than just the über rich, is that designers are forced to produce a high quality good at a middle market price. While many brands advertise the perception that their goods are crafted by Italian families, passing down skills generation by generation, in reality a growing number of companies are manufacturing in cheap labor countries to cut costs without informing the customers. It is not uncommon for a handbag to be nearly completed in China and finished in Italy to legitimately state "Made in Italy" on the product tag. In other cases, the "Made in China" tag is hidden discreetly within the product or simply ripped out before sending to stores and distributors. Using these tactics may be saving companies millions of dollars, but are customers being benefited or harmed from the savings?
The concept of maintaining luxury while cutting costs is not black and white by any means. Many people believe that goods produced in China are inherently bad quality. However, in agreement with Giorgio Armani, if a company can keep an eye on the quality of production in China and stay involved with the manufacturing process to the same detail as in Italy, why not produce in China? It is almost always the same materials and machines, so why is there the perception that only Italians know how to make luxury goods?
While we cannot say that Europeans produce "the" finest handbag, there are some companies that stick to their original formula of quality. Chanel maintains its integrity by staying with its core business foundation. They have not branched out into items like kids wear or cell phones and are still privately held by the original benefactors of Coco Chanel. Hermés is another brand that continually upholds the same level of quality and exclusivity by avoiding shortcuts with cheaper labor and supplies. Waiting lists of over a year ensure the exclusivity factor and keep women around the world coveting the Birkin for ages. This desire for top quality is justified by the level of craftsmanship; Hermés artisans train for two years before beginning work.
Luxury in itself can be quite the conundrum; companies market a dream product that no one else has, but for the company to survive, numerous people must buy into the notion and the item. Real luxury is in the detail. It's not in the mass market, claims one of the top Gucci buyers in Europe. Not exactly the message consumers are used to seeing. With rising manufacturing costs and craftsmanship struggling to keep up with demand, the concept of luxury is changing and broadening. Among the things you can count on, however, is the never-ending hunger for your next "exclusive" handbag.
By Kara Richter
CEO frombagstoriches.com
JustLuxe Contributor