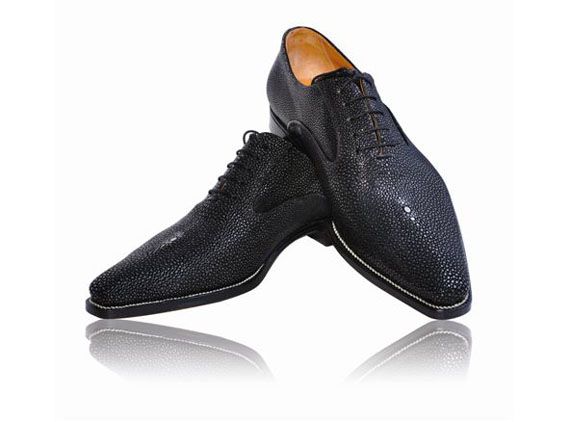 Fashion & Style:
Ildiko Gal is making its debut in the United States, as the first collection of men's handmade dress shoes constructed by third generation Hungarian shoemakers.
Modern technology with Old World craftsmanship sets
Ildiko Gal
apart from other luxury shoe brands. Each pair of shoes is made with the same craftsmanship that has been used for generations in the hills and villages of rural Hungary and combined with a modern aesthetic for the discerning, well-dressed man.
Named for the company's design director, Ildikó Gál offers not only handmade, but custom made shoes as well.

Each bespoke pair of shoes is crafted using state-of-the-art technology, which measures the foot from all angles. Those measurements are then used to create a cast of the foot, which is then retained for future orders. The shoe is then entirely handcrafted, using traditional methods and the best skins and leathers available. Custom shoes arrive a mere six weeks after ordering, in a custom fitted wooden box, with custom made shoe trees, silk shoe bags and special polishes. Each pair is also stamped with the artisan's signature.

Ildikó Gál has opened a showroom in New York at 501 Fifth Avenue and is also to be sold through leading couture fashion retail stores. Prices range from $3490 up to about $5300 for exotic skins.