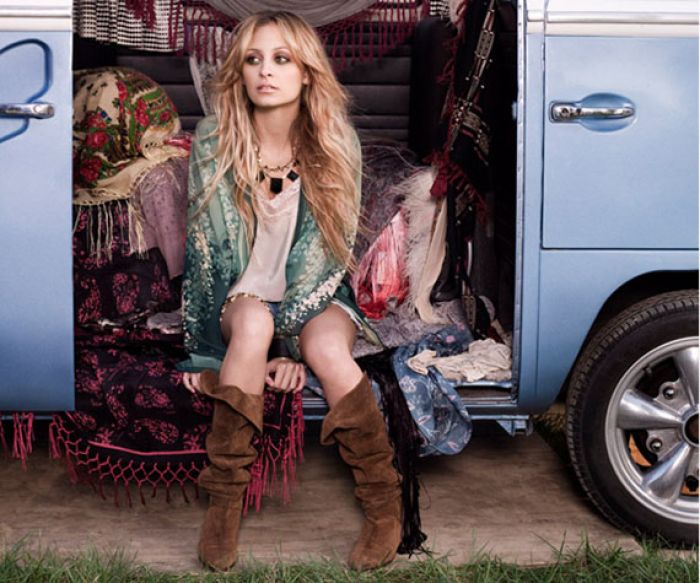 Fashion & Style:
The lovely and ever-evolving style maven Nicole Richie is expanding her chic House of Harlow 1960 line to include handbags for Spring 2011. After introducing a successful jewelry line in 2009, and a shoe and sunglass launch this year, Richie will soon be dressing women head to toe in her effortlessly edgy, bohemian look. Forty to 50 styles, priced from $295 to $595, are planned for the debut handbag collection.
If you just can't wait until next year for these fab bags, you can take the edge off by scooping up some pieces from her Winter Kate clothing line, which debuts this fall. Does this girl ever sleep? For my wardrobe's sake, I sure hope not!

House of Harlow 1960 ad- so pretty!

House of Harlow 1960's debut collection