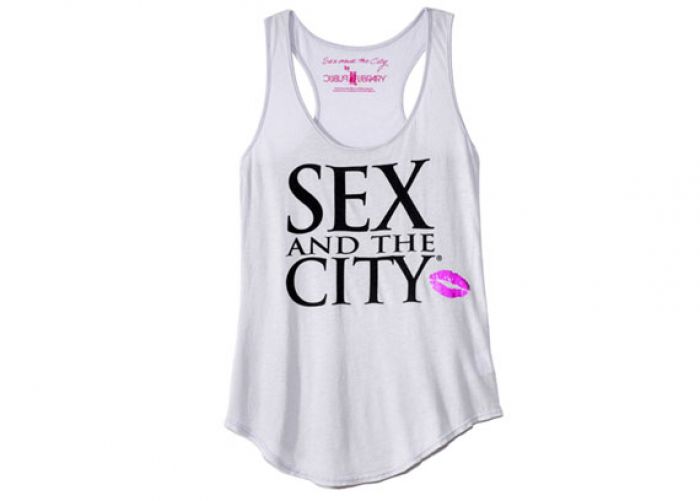 Fashion & Style:
Sex & the City 2 is due out any moment and already there's been a whole slew of fashionable tie-in's with the film. Here are just five of the more luxurious items that are stylish enough to be on the fabulously dressed friends wish list:
1. Sex & the City Foldable "After Party" Flats
If you ever wonder how the girls walk home after a night partying in their Manolo Blahnik heels, here's the secret. Sexy little flats that fold up into your purse. Available at the
440 Golden Gate Ave
, there's a shoe named for the style of each character, plus an extra embellished "Sex & the City" style, for $64.99
2. Sex & the City Tees by Mighty Fine
Even the well-dressed have a day they like to lounge around in a comfy t-shirt and jeans. The new Sex & the City Tees by Mighty Fine gives fashionistas the chance to kick back while still looking stylish and proclaiming their relationship to the beloved show. The tanks and tees can be found at the 440 Golden Gate Ave, starting at $29.99

3. Sex & the City "Lyric" Tees
Sex & the City "Lyric" Tees invite urban glam girls to "sing your hearts out." Each tee is outfitted with lyrics forming a stiletto pattern. Pick your choice at the 440 Golden Gate Ave, for $39.99

4. Sex and the City Limited Edition Cosabella 'Never Say Never' Thongs
This set of four thongs ensures that you will never make the fashion faux pas of having a panty line. From luxury undergarment purveyor Cosabella, each lace trimmed thong is in a color named for a character. So are you a Samantha or a Carrie when it comes to panties? Available at the 440 Golden Gate Ave, for $65.

5. Julep Nail Colors
Even nail polish is getting in the mood for SATC 2, introducing a nail polish hue that not only matches a character, but matches the Cosabella thongs as well. Available online singly or a set of all 4 colors for $24.