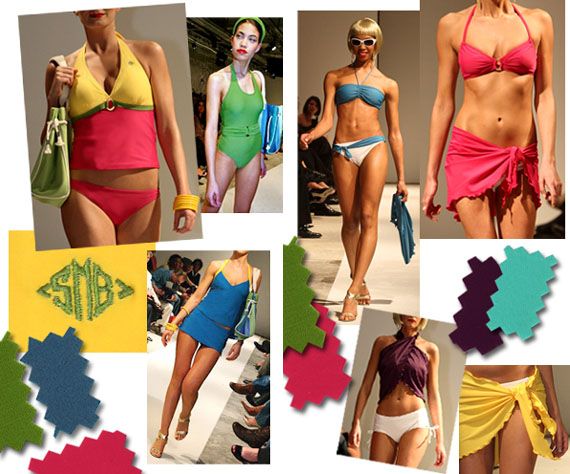 Fashion & Style:
It's that time of year again... bathing suit season! Almost every woman I know fears the bathing suit shopping process, "Uggh, I can't find enough support for my bust, I can never find the right amount of coverage for my bum, all bottoms give me muffin tops," and the list goes on and on. Well ladies, I have found the answer to the bathing suit blues.
Designer Lori Coulter has managed to merge science and fashion and the result is nothing short of divine. While shopping with her mother for bathing suits for her annual trip to Naples, her mom lamented she could never find a suit that fit just right. Lori was in the middle of writing a paper for grad school on how new technology was changing the retail world and knew there had to be a less tortuous process to finding the perfect suit.
"It's hard to find a style that works for every body type. You might like the print or style but that doesn't mean it is going to be the right fit," says Coulter.

Fast forward a few years later and we now have her high-tech solution. The TrueMeasure body scan is a machine that takes 140 different measurements on your body in just 15 seconds. Once you have your measurements, you select from thousands of combinations of tops and bottoms. You can select your amount of coverage, color, hardware, decorative details (including yummy Swarowski Crystals) and even the lining. Your custom suit is then designed and shipped to you in two weeks. You have a final fitting to make sure everything fits just right and viola, a well fitting suit that captures your personal sense of style. What could be more Luxe than that? To find a location or trunk show near you, visit www.loricoulter.com.