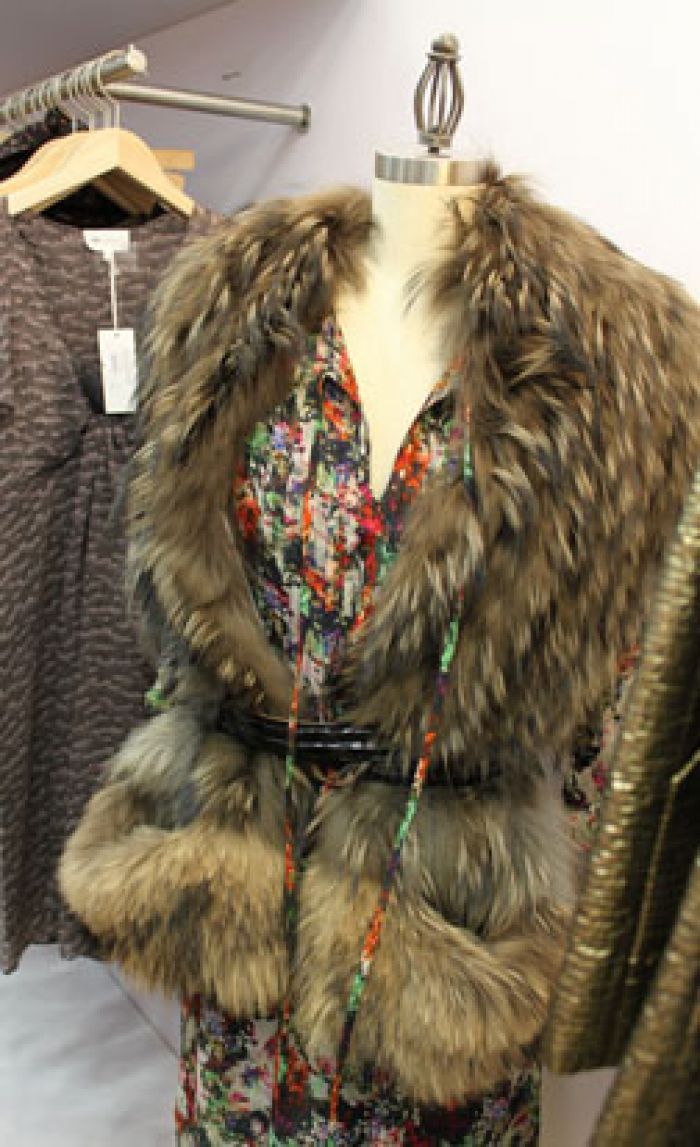 Fashion & Style:
The Kisan Concept Store is now available online and is getting set for the upcoming
cool weather
with stylish yet functional scarves.
A striped offering from Jo Gordon not only brightens up the winter blues, but also has pockets so you don't need to worry about bulking up your hips.
Y-3 offers attached gloves, making it easy to find all your warm winter gear.
In keeping with the season's focus on fur, this luxurious scarf isn't just fashionable, it is functional as well, with furry pockets.
Browse around the store for other warm weather wear, from more multifunctional scarves with everything from hoods to pockets to cozy sweaters made from Icelandic wool to children's toys and housewares that make fun gifts that are sure to be remembered.

The Kisan Concept Store is filled with quirky offerings that have been featured in the pages of NY Magazine, InStyle, GQ, Glamour and others.

Jo Gordon scarf with pocket, $240

Y-3 scarf with glove pockets

Y-3 scarf with glove pockets

Hache Fur Vest with pockets, $1650