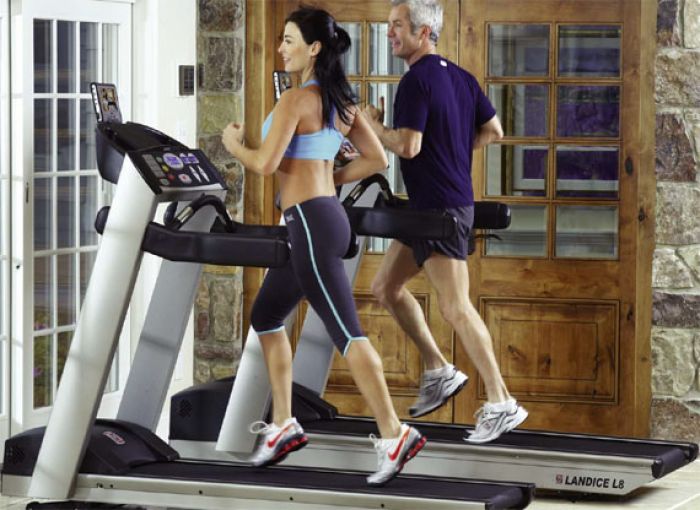 Do you remember that resolution you made the first day of this month to start exercising more and get
healthier
? Well, if looking more heavenly in 2011 remains on the tasks-to-tackle list this year, a treadmill for the home may be just what the doctor ordered. These treadmills are recommended by
Consumer Reports
in its February 2011 issue.
While motivation is not included with any of these sweat inducing machines, knowing which ones are the best value is always good fodder when attempting to exercise better judgment. None of the treadmills reviewed received an "excellent" rating for ease of use. However, eight of the ten non-folding models reviewed received a "very good." None of the units tested that came with chest-strap and heart-rate monitors received a review above "poor" in performance.

Each unit's ease of use, ergonomics, construction, exercise range, safety, heart-rate monitors, maximum incline and maximum speed were evaluated in CR's testing. The Precor 931 was the number one rated model for non-folding treadmills. Precor's website lists the price at $3,999. The Landice L7 Cardio Trainer, which is priced at $3,800, was the second highest point total, and the ST Fitness 8921 with an MSRP at $2,895, was ranked third.

Good information is a luxury that should never be taken for granted. If you are interested in other health and fitness products, Consumer Reports also tested folding treadmills, heart monitors and elliptical training machines in its February issue.