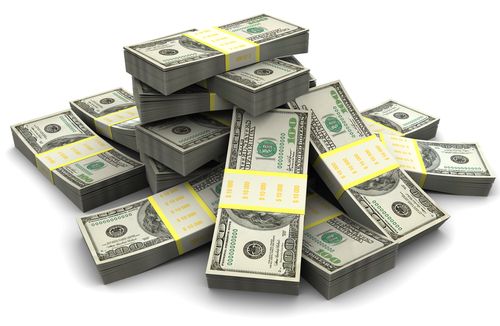 Everyone knows the sweet smell of success but what you may not know is that now you can actually smell as good as you are worth with Liquid
Money
.
As soon as you open the box of eau de parfum for women or cologne for men, you will realize you are in for something special. Packaged in real shredded U.S. dollar bills, the women's fragrance has the clean scent of freshly minted bills. Finishing off the scent, you will be left with an aroma of pink grapefruit and mandarin as well as some light freesia, passion fruit, Hawaiian wedding flower notes along with a soft hint of melon.

His Money cologne starts off with the woody scent of freshly printed money as well but then goes on to round out the scent with a bold mixture of fresh ocean breezes, a hint of citrus along with rosemary, grass and precious woods.

Patrick McCarthy created the line after being inspired by a Japanese study that showed a significant increase in work productivity when the smell of money was pumped through vents into factories. While he was making his Money line, he decided to apply the same principles in hopes that the scent would motivate American workers facing tough economic times.

Today, the line can be found at retail stores nationwide. For more information, visit www.liquidmoney.com.