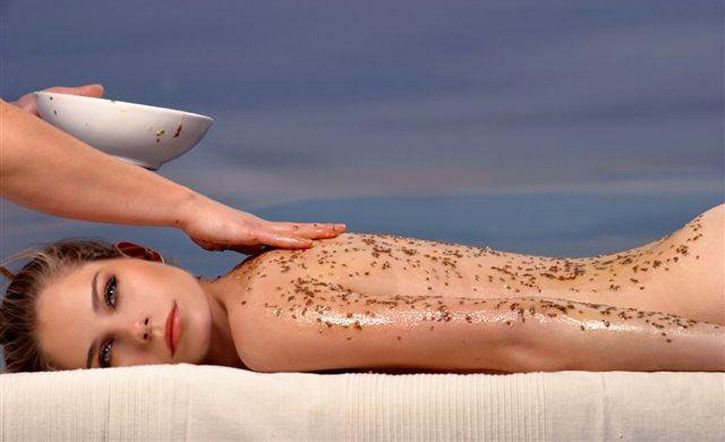 Photo Courtesy of Voda Spa
Think you have been pampered before by the best? Think again. Companies around the globe are beginning to break the boundaries of luxury spa and body treatments. Forget high-end, the following products and services form a new class of ultra-luxury. If money is no object when treating yourself or your special someone the best the world has to offer then you might want to look into these
luxury spa treatments
. 
Start your quest for ultimate body care in the heart of Tuscany. Surrounded by meandering hills, vibrant meadows and terraced vineyards, the Adler Thermae Spa & Resort offers baths, massages and exfoliation treatments using organic, red grapes. Try the popular Bacchus Ritual (100 min. €119 or $155) that includes a peeling, a regenerating massage and a bath enriched with Vino Nobile di Montepulciano. Looking for service for two?
Book the three to four day-long Aphrodite & Adonis package (€349 or $450 per person). Among other treatments, this includes a Brunello ritual, a Grotta Salina and a Rasul bath. When you are not luxuriating you will no doubt be enthralled by the beauty of the Orcia Valley and the nearby thermal waters of Bagno Vignoni. Long prized by Etruscans and aristocratic Romans, the Bagno Vignoni is now an officially designated European Cultural Route. In case this does not suit your taste and your route leads you elsewhere, perhaps you should put a wrap on it.
Adler-Thermae.com
Voda Spa on Santa Monica Boulevard in West Hollywood offers one of the newest and most decadent body wraps available on the market: the caviar wrap (50 minutes $150). The gastronomic status icon has now evolved into a bathing status icon as well. The treatment relaxes you, relieves stress, helps detoxify your body, all while acting as an exfoliant. If you need to escape the pressures of life, then slip into this spa and dismiss your stress as you are "cocooned in this luxuriously therapeutic wrap."
VodaSpa.com
After all these spa and body treatments, your hair might need some freshening up. Make sure to get over to the United Kingdom and visit the local Harrod's. The Urban Retreat boutique at Harrod's now offers "The World's Most Expensive Blowdry (?320 or $515)." The treatment features the famous hair care brand Truffle by Fuente. The shampoo and conditioning service includes a super luxe hair product that employs "White Truffle Skin, diamond dust and meteorite extracts to react intelligently to the specific needs of each individual hair type." There is no doubt that after the woman in your life enjoys this treat that she will be looking celestial. If diamonds are your guilty pleasure, why stop there?
UrbanRetreat.co.uk
A company in Santa Monica, California now offers a new type of massage treatment. The company has partnered with diamond manufacturer Hearts on Fire to produce and offer the "Dream Girl" service which is a "diamond-based massage treatment ($25,000 or ?15,999)." Appointments are strictly outcalls to the client's home. The treatment consists of using $1 million worth of loose diamonds to massage and relax the body. An extra procedure is also available that places powdered diamonds onto the skin to help "extract electromagnetic toxins." Finally, the company also offers a service that involves placing 24 karats of gold leaf onto the face, which is massaged into and absorbed by the skin, to help give it a glowing appearance ($400 (?256) to $500 (?321)).
77Diamonds.com