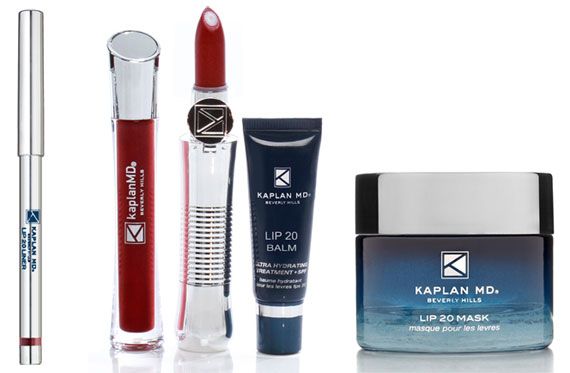 Photo Courtesy of KAPLAN MD
If youíre anything like me, the one thing you canít leave the house without is a hydrating lip product. With the dehydrating summer months far behind us, we now have an upcoming season of harsh winds to deal with, so dig into a lip product from a
luxury skin care
brand that will not only repair sun and wind damaged skin but also enhance the natural fullness and contour of your lips.
KAPLAN MD is one such brand that has been celebrated for years for its ability to gracefully assist mature skin in the daunting aging process that so many people fear. And with an ever-evolving clientele to satisfy, the label is constantly adding to its product line to meet its customersí demands. Its latest addition is a line of lip products that couldnít have come at a better time.
Dr. Stuart Kaplan is based in Beverly Hills, a location ideal for attracting a star-studded clientele that includes flawless beauties like Naomi Watts, Cher, Ginnifer Goodwin, Kate Beckinsale, Sienna Miller, and Marcia Cross. Utilizing ingredients that no other brand on the market has, Dr. Kaplan recently developed the LIP 20 line for KAPLAN MD.
The most notable and celebrated product in this line is probably the
LIP 20 Mask
, which uses ingredients like marine collagen, hyaluronic acid, papaya and pineapple enzymes and aloe vera to hydrate and repair the lips after removing dry, chapped skin. After applying on and around the lips, the unique ingredients in the $48 gel mask will plump fine lines and wrinkles after just 3-5 minutes. After repairing your puckers, beautify with the balm, gloss, and liners that are also included in the LIP 20 line.