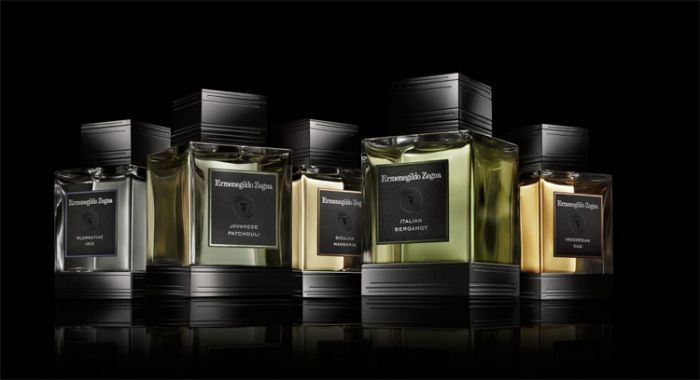 Photo Courtesy of Emenegildo Zegna
These days, the use of social media to inform followers and fans of new products and services on the market is ubiquitous. Announcements are being made on social media websites that once were made via press releases, thanks to evolving technology and social trends. Luxury brands across the board are using Facebook, Google+, Twitter, Pinterest, Tumblr, and other services to connect and interact with prospective buyers.  
Italian haberdasher Ermenegildo Zegna is a recent example of a top luxury brand turning to social media and supplanting traditional channels to announce a new product. The label last week posted an announcement on Facebook and a complementing video on YouTube to introduce its newest collection of fragrances for men: Essenze. The video for the new collection was also posted on the company's website at the same time.
Essenze is a collection of five fragrances for men that the fashion design house refers to as "olfactive masterworks." Each scent takes the essence of the raw material and cultivates it to a sensation that establishes its provenance aromatically. 
The five fragrances of Ermenegildo Zegna's Essenze for men include Italian Bergamont, Florentine Iris, Sicilian Mandarin, Javanese Patchouli, and Indonesian Oud, and are available on the company's website.