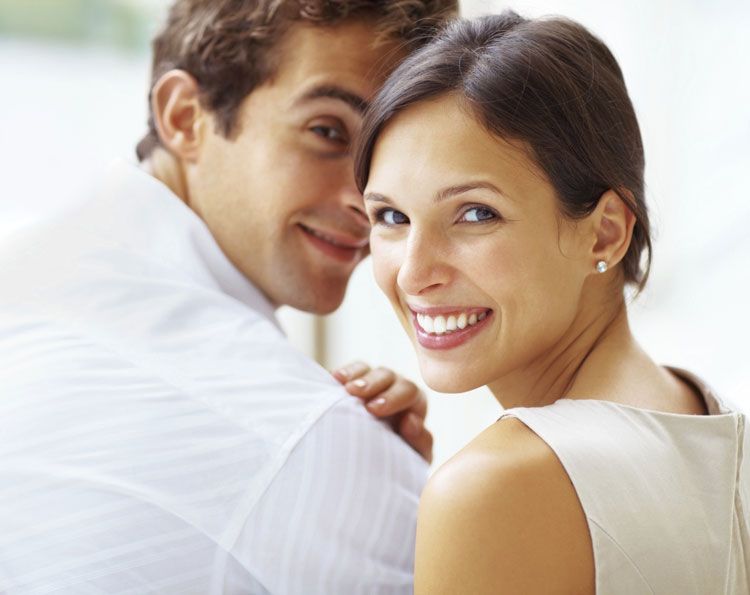 Photo Courtesy of iStockphoto/Thinkstock
Valentine's Day is just around the corner— and men, if you haven't gotten your girl something special yet, you're probably not the only one. You may be in hot water, but lucky for you, we've got some great
luxury beauty
picks that are editor approved, totally V-Day appropriate, and items we know she'll love. We just hope you remembered to make dinner reservations.
IVANKA TRUMP
Ivanka Trump's self-titled debut fragrance is nothing short of romantic. The floral oriental scent begins with a blend of sparkling Italian Bergamot, lush apple and pink peppercorn to evoke sensuality, with memorable middle notes of jasmine, rose and peach blossom. A golden amber, creamy vanilla, patchouli and smooth cedarwood base is included to leave a powerful, lasting impact. Perhaps even more impressive to the recipient will be the thoughtfulness behind the bottle. Trump, an entrepreneur, designer, wife, and mother, designed this fragrance for today's modern woman who often wears multiple hats. We couldn't think of a better compliment than being acknowledged as an all-around powerhouse. Price points are $62 for a 1.7-oz. eau de parfum and $78 for a 3.4-oz. bottle.
Photo Courtesy of Ivanka Trump
Lip "Plumping" Complex by G.M. Collin
If you're hoping to get a goodnight smooch on Valentine's Day, you better start dropping hints. What better way than to surprise her with a lip product that will not only provide her lips shimmer and shine, but will naturally make them fuller, as well? G.M. Collin's $33 Lip "Plumping" Complex has a unique formula that includes collagen microspheres and hyaluronic acid to help warm the lips and provide them with more hydration. If you're lucky, you'll know just what we're talking about. We can't think of a better way to say "pucker up" than by giving her this silky tinted gloss.
Photo Courtesy of G.M. Collin
Gucci Premiere
If there's one luxury brand that knows about being sexy, it's Gucci. The Italian fashion house released Gucci Premiere to celebrate possibly the most romantic time period in history— Old Hollywood, and all its glamour. Gucci's creative director, Frida Giannini, describes the scent as, "womanly, intriguing and as seductive as the perfect couture gown." A decadent bouquet of bergamot, orange blossom, white flowers and leather provide, the perfume is equal parts fresh and smoky to result in a bottle that is nothing short of sultry. A 30-ml. eau de parfum sells for $63, while a 75-ml. bottle goes for $105.
Photo Courtesy of Gucci