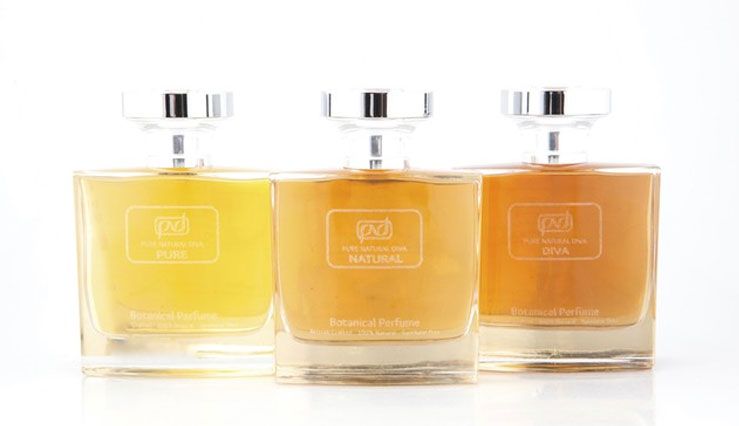 Photo Courtesy of Pure Natural Diva
Though you might have the best intentions of living an eco-friendly lifestyle, the limited selection of all-natural beauty products might leave you frustrated. That's what Tania Reuben, founder of the website
Pure Natural Diva
, discovered when searching for a chemical-free perfume. She then asked herself why anyone should have to sacrifice
luxury beauty products
when trying to live in harmony with the Earth. Her solution was to develop a botanical-based fragrance line, whose upcoming release coincides strategically with Earth Month.
After the birth of her first child, Reuben launched her eco-focused website in order to provide a space where mindful living discussions, suggestions and advice could be facilitated. When she went looking for a natural perfume though, she thought she could help improve the market. "About 95 percent of perfumes use ingredients that are synthesized that I don't want to use on my body," she explained to
WWD
. Alternatives, she found, were either "very expensive or too 'granola,'" so she consulted with friends and readers to come up with Pure Natural Botanicals, a scent collection to celebrate the "pure natural diva" in all of us.
Pure Natural Botanicals will feature four organic fragrances, one of which is unisex and all of which are free of synthetics. The warm, spicy "Diva" scent is described as a woody floral musk fragrance with main notes of sandalwood and vanilla. Nutmeg, pink peppercorn and jasmine, tobacco and cognac play a role, as well. "Natural" consists of pink grapefruit, sage, ylang ylang, and Moroccan rose. The unisex "Pure" releases a lemongrass base with lavender, lemon and lime verbena, sandalwood and cedar wood. Each bottle will be priced at $100, while a fourth concoction, "Elixir," will sell for $150. "Elixir's" rich vanilla base is enhanced with traces of pink grapefruit, oak moss, osmanthus, and mandarin orange.
Reuben boasts that her products are locally sourced with packaging from Los Angeles and manufacturing in San Diego. In line with her eco-friendly website, the bottles are toxin-free and originate from France. The scents will be available for purchase on the company website in March and will hit stores in April.