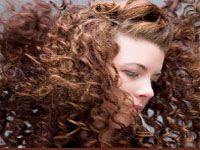 Health & Beauty:
Summer can wreak havoc on hair, and curly hair is especially vulnerable. Curly hair is naturally drier than other hair types. Between the sun, heat, humidity, and chlorine, curly hair needs special TLC to stay looking smooth and gorgeous! Keneesha Hudson, curly hair expert and owner of Urbanbella (the curly, kinky, wavy hair salon & apothecary in Atlanta) shares her best summer hair tips to keep hair happy and healthy!


How to Fight Frizz!
Naturally frizzy hair is best controlled while it is wet. Frizz can be greatly reduced by applying frizz control gels and mousses right after you have rinsed out any hair conditioner, essentially while your hair is still wet. You do NOT want to towel dry your hair, as the friction of the towel against your locks just adds to frizz.

For the summer months, you want any frizz control product to be as lightweight as possible. The ingredient you want to look for in a good gel is Polyquaternum, a polymer that makes the strands of hair bond together and give a nice hold. The result is hair that looks sleeker, and more defined, as opposed to frizzy strands flying all over the place!

Can Your Hair Handle the Heat?
Everyone's first reaction when dealing with frizzy summer hair is to whip out the straightening iron. This leads to heat damage and just makes hair dryer and frizzier. If you must use heating tools, be sure to take the necessary precautions to protect your locks. Look for thermal protectant products containing amodimethicone and dimethicone. These ingredients provide a protective film on the hair cuticle that prevents water loss and keeps the cuticle from cracking and breaking. Apply these products to hair before heat styling.


Don't Sweat It!
Whether you're hitting the gym, or just window shopping in 90 degree heat, the sweat from your scalp will lead to hair oiliness. When you don't have time to take a shower (and remember that over washing will lead to more dryness) the best way to fight oiliness is by using a refreshing spray. They leave hair feeling and smelling fresh and clean as well as adding volume without requiring a shampoo.

Limp Locks
To keep curls bouncy and plump, use products that contain keratin, a natural thickening protein found in hair. This product can be found in thickening shampoos and volumizing sprays.These products also thicken and lift hair with natural alcohols such as Beetroot Alcohol.

Chlorine Damage Detox
Chlorine sucks up the sebum (your hair's natural oil and protective barrier) from the hair, leading to dry and cracked hair cuticles. Before you get in the pool, pre-treat hair with a conditioner that contains oil extracts. The chlorine will suck up the oils found in the conditioner before it soaks up the natural oils in your hair. This significantly reduces chlorine damage. Apply the conditioner or spray liberally, concentrating on the ends of hair.

After you expose your hair to chlorine, wash it with a chlorine specific detoxifying shampoo to remove chlorine. Because shampoos like these can be slightly harsh, I recommend following up with a soft, gentle moisturizing shampoo that restores moisture to the hair. Finish off with a great, moisturizing conditioner.

Heat-Free Styling Tips!

Try these tips for air drying:
Use lighter styling aids such as mousse and light gels for faster air drying time. Gently squeeze excess water out of the hair after applying styling aids to reduce air drying time. Remember, avoid towel drying!!

Some really cute hair styles can be achieved without having to put a hair dryer, straighter, or curlers to your hair. The three I mention below give really beautiful beach beauty waves that work with summer humidity and heat instead of fighting it:


While hair is still wet, apply your light gel or mousse, and simply wrap hair into a bun on top of your head. After hair has dried at least 60%, remove bun and you'll have soft and beautiful waves.
Another way to achieve that beach-y look, twirl damp hair around your finger, applying styling gel as you go along.

For the easiest way to get those waves, simply put your wet hair in braids, let dry, unbraid and voila!

Keneesha Hudson
Owner of Urbanbella, the Curly, Kinky, Wavy Hair Salon & Apothecary
www.Urbanbella.com