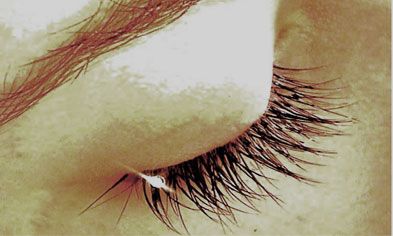 Health & Beauty:
Longer lashes are every woman's dream and
LuxLash
is taking them to new lengths with a long list of lash services that includes, "lash piercing."
LuxLash focuses on providing the best in lash extensions for optimum
healthy
and long lasting lash extensions. According to Vital Juice Daily, the lash piercing procedure actually, "protects natural lashes--while lengthening them to absurdly indulgent lengths."
The 90-minute procedure allows you to lay back and relax as 100 individual lash extensions are placed. During the procedure you can add on a mani/pedi session, or even indulge in a Brazilian blowout. The pierced look comes from a Swarovski crystal applied at the corner of each eye, on the lashes.
The results of the LuxLash experience last for about two months and look so good, you can even skip mascara.
The indulgence comes with a price tag of $295. Pic Source: Vital Juice Daily