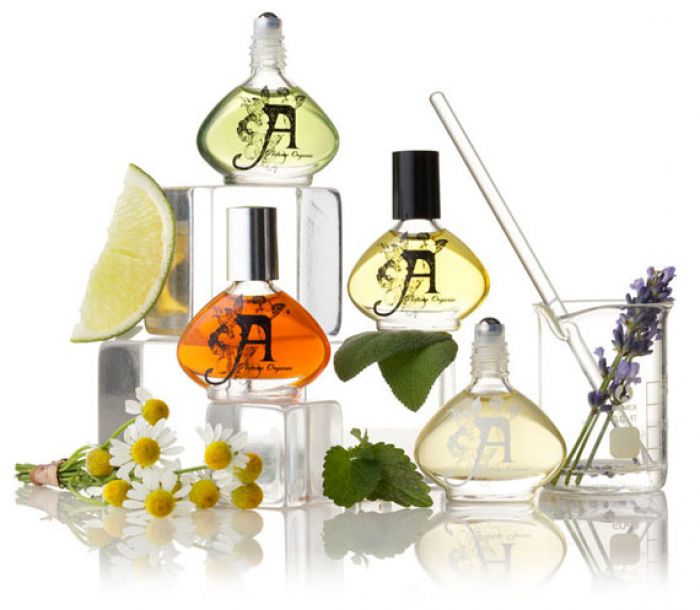 Health & Beauty:
Although the smells of perfumes conjure up fields of flowers and orchards of fruit, many
perfumes
get their sweet scents from chemicals formulated in labs.
A Perfume Organic
from master perfumer Amanda Walker seeks to bring nature back into the bottle.
A long time ago, all perfumes were organic and Amanda goes back to the roots of perfumery by using actual flowers and herbs in her collection. With a background in perfumes and interest in sustainability, A Perfume Organic eliminates the cetone, petroleum, and phthalates chemicals that have been linked to health hazards from migraines to cancer.
If you can't choose between fragrances, try the sample, which includes small bottles of all four fragrances, including the signature perfume "GREEN," which bears notes of fruity rose (New York's state flower), black truffle, two chamomiles, and sweet ylang ylang with a spicy wood finish.

The perfumes are hand-poured in small batches and certified as animal-friendly by PETA and as officially organic by the USDA.

To reduce wasteful packaging, each small fragrance bottle is enclosed in a beautifully illustrated (and recyclable) flower seed-embedded box that can be planted after use.