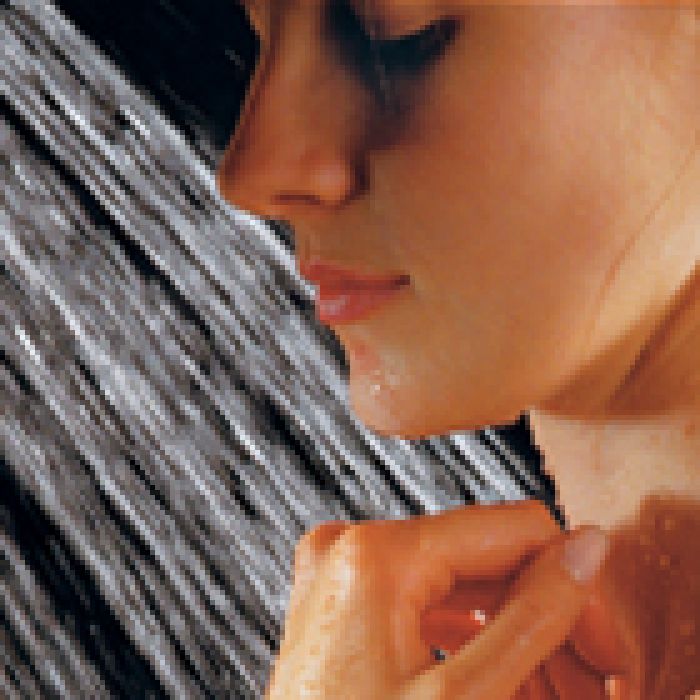 Luxury Decor: Ondine and Mico Designs invite you to drench yourself in luxury with their innovative Ondine Krystal ELS(Electronic Light Shower) limited edition showerhead. Bedazzle your bathroom with quality Swarovski crystals adorned on a chrome or polished gold fixture. The 270 engineered-to-precision spray channels illuminate a variety of colors to enhance your oasis experience.

The advanced fiber optics illuminate from a special halogen light source and allows a variety of colors to enhance your shower experience. Chromo therapy is the healing process utilizing light and color to bring balance. Historically, there are accounts of the Egyptians' innovations using light and color. Glass paned walls would generate solar reflections for a person to experience as well as colored water, silk fabrics, and gels.

The idea of healing through light and color carried its way to practitioners and healers today. Studies in light and acupuncture and counteracting jet-lag and sleep disturbances affirm that "color is an active power and it exerts tremendous influence in a body's consciousness, soul, and spirit." Go ahead and indulge yourself in this European bath faucet line and enhance your wellness.