Fashion News & Articles
Home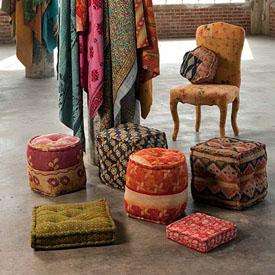 Home Decor: The Mothology online store brings vintage-inspired decorative objects and furnishings to the Web. If you love the vintage look but don't have the time or patience to scour flea markets and antique shops, you'll probably find something...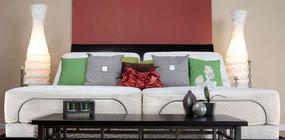 Hone Decor: A flat bed may be the traditional surface for sleeping, but Legett & Platt are making it an exception. Legett & Platt offer a variety of high-tech adjustable beds that integrate daytime activities with nighttime sleeping...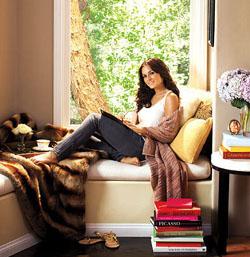 Home Decor: Celebrity songwriter and New York transplant Kara DioGuardi feels inspired by her Hollywood Hills home. InStyle gives fans a look at the special features that make the American Idol Judge comfortable. The three-bedroom, Spanish-style...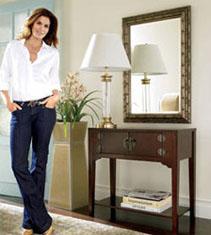 Home Decor: Cindy Crawford has proved time and again that she is more than just a pretty face and a rockin' body. The supermodel turned super entrepreneur has introduced her latest project: a home décor line. Cindy Crawford has had furniture...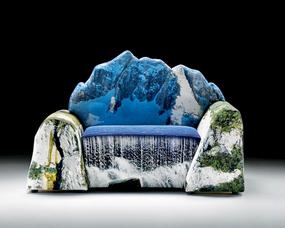 Home Decor: If you are planning on updating your interior, you may want to have a look at what PointclickHome has named the design trends of the year. As a distinct departure from last year's "survival mode" simplicity, this year's trends focus...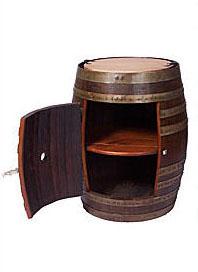 Home Decor: Uncommon Goods is an online marketplace offering an astounding array of home décor products, accessories, furniture, and more to come. The site strives to give customers high quality goods, "the treasures of a specialty boutique, the...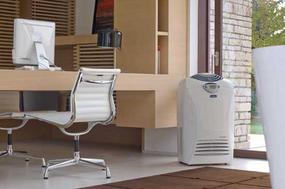 Luxury Appliances: Since 1956, Olimpia Splendid has been keeping cool with a range of air conditioning, heating, air treatment and hydronic systems. User-friendly innovations and technology has made Olimpia Splendid a consumer favorite, anticipating...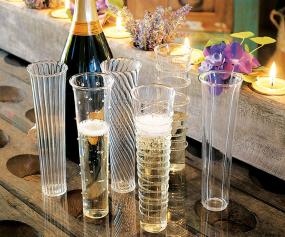 Fine Stemware: Celebrations that require champagne call for something a little extra special, especially when sipping on luxurious bubbly. These Venetian-Style Champagne Flutes from Napa Styleare a fun way to toast while raising a glass to style....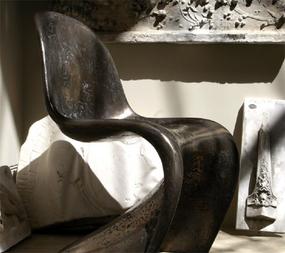 Home Decor: London-based design studio, Based Upon is the brainchild of twin brothers Richard and Ian Abell, who have been making the ultimate in bespoke home décor pieces since 2004. Based Upon's unique designs and creations are each based...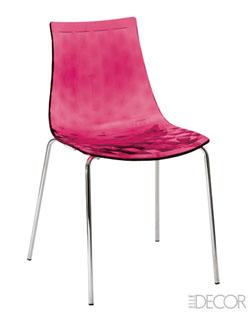 Home Decor: The eighties have been gradually making their way back for some time now, but the newest retro trend is neon. This season, neon has begun to step off the runway and into the home décor arena. Elle Décor recommends using neon as a way...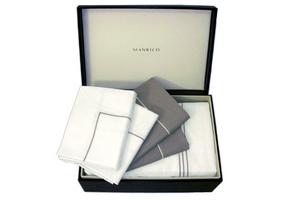 Home Decor: You know how snug and soft it is to be draped in cashmere by day? Now Manrico, an Italian company, is giving the chance to experience that same comfort by night, with luxurious cashmere sheets. Manrico, founded in 1993 has become a...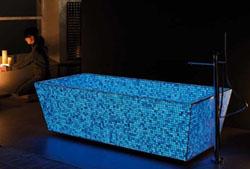 Home Decor: While Glow in the Dark products are normally only acceptable in college dorm rooms and children's bedrooms, these bathroom tiles from Lucedentro are an exception to the rule. Lucedentro is an innovative Italian design company that...