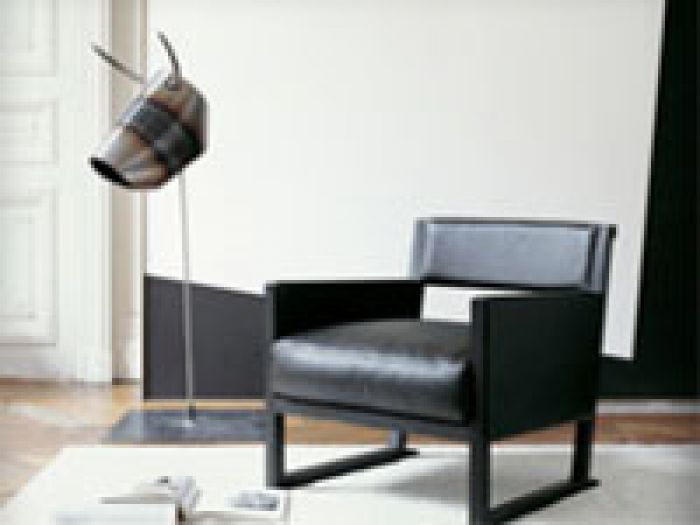 World renowned and recognized Italian furniture design company, B&B Italia, has been innovating the world of modern interior decoration since 1966, showing their flair for creating designs that are aesthetically pleasing, comfortable, and functional.

From complete collections for your office where you spend your time away from home, to lines that are focused on making your home life both stimulating and relaxing for your senses, B&B Italia works with some of the most skilled professionals in the field of creative design, producing some of the most sought-after and exclusive furniture designs this year.
This year, some of the company's most prolific designers have set their pencils to paper to release some of their most eye-catching and sense-arresting pieces to date. Full of bold colors and sleek, sexy lines, B&B Italia's latest releases are both inviting and thoughtful.

The collection kicks off with the provocative Jean sofas by famed Antonio Citterio. With a project centered on ergonomics and comfort, it's no surprise that the final product practically begs you to take a load off and enjoy the amply cushioned couch.
Antonio Citterio has always been a designer who focuses his design intent on the consumer and what is practical and desirable for living a comfortable, 21st century life at home. The Jean sofas embody this graciously, perfect for decompressing after work with a good book, or participating in reclined conversation.
Siblings to the Jean sofas are the sleek and charismatic Jean armchairs, which maintain the DNA of the line, but simply resize them for a one-on-one experience. The more tilted posture and bowing armrests guide you to put your feet up on the ottomans, which complete the series and stand as both footrests and coffee tables. Jean shows its contemporary flair in enticing shades of blue, purple, and green.
| | |
| --- | --- |
| | While the other, more commonly neutral toned pieces are present in the 2009 designs, you can't mention Antonio Citterio's bright colors without then heading toward the rich plum Grande Papilio-Awa. Immediately striking and throught-provoking, the chair is the big brother to the original Papilio chair. Esteemed designer Naoto Fukasawa has created a fluid design carved from the trunk of an upside-down cone, allowing the chair to expand and bloom as the eye travels upward. The Grande Papilio-Awa rests on a swivel system, integrating the chair into the room and making movement a design element. |
The bold looks of both Antonio Citterio and Naoto Fukasawa are just the beginning of B&B Italia's 2009 designs. The collection continues with the lighting designs of Jean Marie Massaud, the clean-cut tabletops of Jakob Wagner, and many more. Continuing the trend of success for the brand, the designs are sure remind everyone what exceptional execution and craftsmanship looks like.
For JustLuxe Kate Prihoda