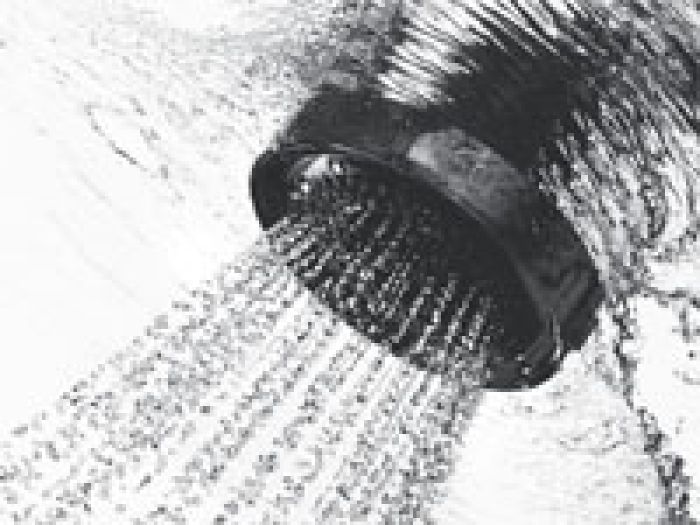 Home Decor:
Since 1873 Kohler has led the way in craftsmanship and innovation with luxury products and services designed to make life easier. In the 21st century, Kohler has turned its lineage of stunning design and innovation to water conservation technology.
The new Kohler 1.75-GPM Water-Conserving Showerheads offer water savings with performance, without sacrificing design. The stylish oversized showerheads provide luxurious water coverage, while using only 1.75 gallons per minute; water saving can be up to 30 percent compared to average models that utilize 2.5 gpm. The showerhead offers three spray options: wide, full coverage, focused, invigorating, and a concentrated utility spray. Kohler's Rite-Temp Pressure-Balancing Valve ensures the experience of a luxurious shower without the water waste.

In an effort to continue the spirit of innovation in the bathroom, Kohler has introduced Class Six technology, engineered to provide extraordinary bulk flushing performance, ensuring that the toilet is clean after every flush. The gravity-fed flushing power combined with a large 11- by 8-inch water surface helps maintain an overall clean and odorless bowl. Class Six flushing technology is available in both the KOHLER Cimarron Comfort Height toilet in either a 1.6 gallons per flush or 1.28 gpf size. The 1.28 is a WaterSense, a partnership program sponsored by the U.S. Environmental Protection Agency that ensures water conervation.


In keeping with Kohler's commitment to providing environmentally low impact products, the company has introduced Kohler Cast Iron. Crafted from 93 percent recycled and reclaimed materials, Cast Iron is incredibly durable and sturdy, thanks to a combination with an ultra-thick layer of enamel. Cast Iron products from Kohler are available in the Parity bath in a slew of deep, rich colors and designs that coordinate with any décor. Furthermore, Cast Iron products installed in North America carry a Lifetime Limited Warranty for as long as the original consumer owns his or her home. The Parity bath also has Kohler Comfort Depth technology, featuring slotted overflow and allowing the bather a deep soak in an aesthetically pleasing tub.

Kohler's dedication to innovation has made it a global leader in the manufacture of kitchen and bath products with an emphasis on luxury design.

For JustLuxe Carly Zinderman

See our picks for Best Luxury Bathrooms