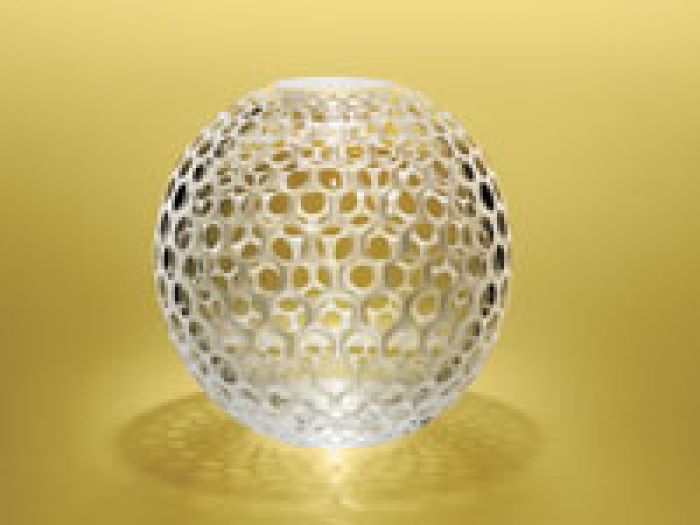 Home Decor:
When we think of luxury products, we think about beautiful jewelry, powerful cars, and lavish vacations. But the most ideal aspect of any luxury product is its ability to be integrated into our everyday lives. This is where Steuben Glass, a brand that practically invented its own category, shines.
We build our homes up around us to aid in rest, entertain our family and friends, and escape from the stress of the outside world into a comfortable atmosphere we have created. This is an idea Steuben Glass has taken to heart. Combining the desire of their elite clientele to create intimate, yet extraordinary, home environments with their top-tier design initiative has lead to their brilliant home collections, as well as stunning dťcor pieces.
There is no denying that Steuben stemware and barware are demonstrations of pure elegance and exclusivity. The slender champagne glasses are delicate while their Tortoise line of old fashioned glasses are bolder, made of pure lead crystal, with facets painstakingly cut and polished by hand into the base.

But on top of being recognized for unparalleled design in a glass medium, Steuben Glass went one step further to set themselves apart from the rest. In 1932, a striking technological breakthrough yielded a new glass material with extremely high refractive quality: so high that the entire spectrum of a light wave, including the ultraviolet range, can pass through it. This new glass material was named ď10MĒ and remains a formidable link in Steubenís chain of recognition.

Steubenís meticulous work in design makes for unique, thoughtful gifts that stand as testimonies to lasting friendship and strong family ties. Their beautiful and delicate holiday ornaments become a part of family tradition while their slender Tortoise Wine Decanter stands proudly on the table while memories are made.


Perfect for those that enjoy the finer side of dining is the striking Spiny Caviar set, an ice bowl and caviar bowl that stand on glass spines. Steubenís clean glass proudly holds the glistening caviar beads up in the light, displaying them as they are chilled from the ice in the bowl below.

But for a gift that stands as a representative of exquisite expression and design, the Honeycomb Collection is striking yet graceful. Eric Hilton has designed each piece to capture the light in its complex structures, interplaying the solids of the glass and the voids of the structures in nature.

The beauty in Steuben Glass is partly what you donít see: it is exceptionally pure and free of even the smallest imperfections. When paired with the meticulous hand engraving done by Steubenís master artisans, a material we often take for granted has become a priceless work of art.

Many of Steubenís pieces are part of the permanent collection of the Metropolitan Museum in New York City, which displays some of the brandís earliest and most influential works.

Steuben has been manufacturing their handmade pieces in Corning, New York since 1903 and has long been the worldís finest maker of pure crystal, making their pieces both thoughtful and timeless gifts.

For JustLuxe Kate Prihoda