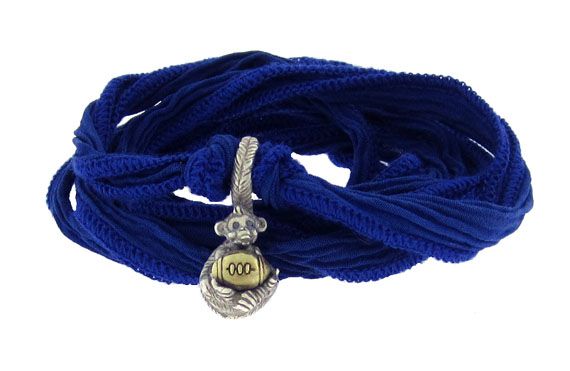 Luxe online jewelry retailer Ylang 23 is once again ahead of the curve, offering
fashionable
jewelry for yet another occasion.
Before
Valentine's Day
is the Super Bowl, and Ylang 23 has commissioned jewelry maker Catherine Michiels to create "Marcelitto goes to the
Superbowl
." It will be a one-of-a-kind charm of a little sterling silver monkey holding a bronze football.
Marcellito is in sterling silver, with tiny black diamond eyes and measures about three quarters of an inch. The exclusive monkey charm can only be found at Ylang 23 and is available on a silk ribbon for $235. It can also be worn as a choker, wrapped around as a bracelet, or on a sterling chain for $270. You can even personalize the silk to reflect the colors of your team.


A Marcellito piece is a perfect reminder that Valentine's Day is the very next weekend. Designer collections from Alexis Bittar, Cathy Waterman, Irene Neuwirth, Jamie Joseph, Annette Ferdinandsen, Ten Thousand Things, and Julie Rofman include gold heart earrings and diamond studded yellow gold "loveyou" necklaces, perfect for your Valentine.

Go to www.ylang23.com to see more.