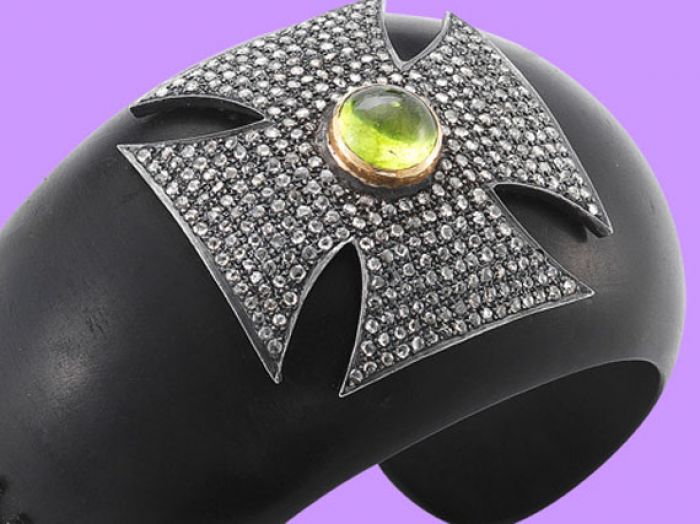 Ajaline.com, the members-only flash-sales website the sells
luxury fine jewelry and watches
, launched its website this week.
The debut week of the e-commerce platform is featuring pieces by Paolo Costabli, Lagos and Buccellati, which is an exclusive of Ajaline. In a flash, here is how it works: Brands are put on sale for a period of three days only for savings of 30 to 40 percent less than retail prices. Most featured brands on the site will have about 35 items displayed. The company also will hook up members with personal shoppers to facilitate a better shopping experience.

"Ajaline was created to be the online destination where people can easily shop for the authentic brands that they covet, all at saving of 30 to 70 percent off of their recommended retail prices. The shopping experience is simple and intuitive. People will not only find the brands they already know and want, but will also be able to discover new brands and designers who've been carefully selected by jewelry-industry insiders," said Meeling Wong, cofounder at Ajaline.

The firm is relying upon the extensive experience and reputations of its founders and industry veterans, Meeling Wong and Jim Conte, in attracting luxury brands of fine jewelry and watches to partner with Ajaline. The company is an authorized dealer for all brands sold on the website.

"Our careers have been all about luxury and the fine jewelry market, but we understand and appreciate technology and what it can and cannot do," said Jim Conte. "We definitely weren't technology gurus who were looking for a category to exploit and hit upon the jewelry business. Meeling and I have the luxury background and experience, and we sought out the best technology experts so that we could leverage their expertise and our knowledge to create an exceptional online luxury shopping platform."

The newly up and running website also features a blog that reports news from leading industry experts, as well as trend forecasting and commentaries. Ajaline's colorfully designed landing page features the work of Douglas Dubler Photography.

For more information, visit www.ajaline.com.