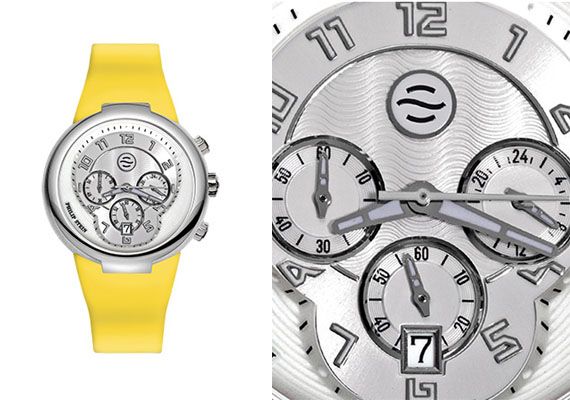 Swiss-made Philip Stein watches aren't your ordinary luxury wristwear. The super watches not only have plenty of gemstones for aesthetic appeal, they also use Natural Frequency Technology which studies have shown to reduce stress and
aid sleep
. Who knew a watch could make you feel good on the outside
and
inside?
Luxe materials like rose gold and diamonds are part of every Philip Stein watch. They offer everything from practical elements like water resistance to fun touches like diamond accents. Not to mention the promise of a better night's sleep and a less stressful day. A metal disk embedded in the watch emits natural frequencies and in turn, affects the wearer's energy field.

The watches are recognizable not only for their style, but also by a signature dual dial on the face of the watch.

Philip Stein watches make a great gift for any occasion, whether it's a very belated Valentine's Day present, birthday or anniversary; and they're the gift that keeps on giving with their relaxing Natural Frequency Technology. And who wouldn't want go to sleep soundly each night like clockwork?

Visit philipstein.com to see more.