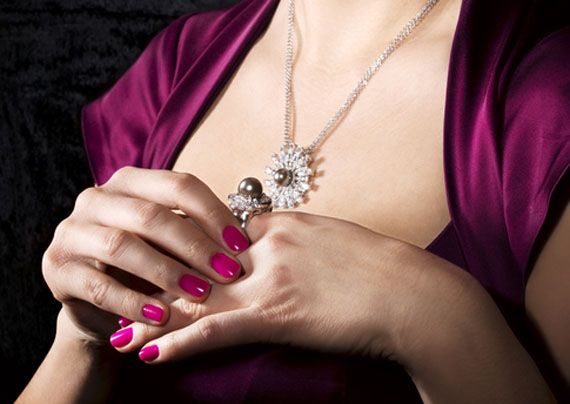 Have you ever wondered how well a necklace would look with your new LBD, but hesitated on buying it because it might not work? Have no fear; Ziva Jewels, Inc. has introduced a new service that takes the guess work out of matching your jewels to your dress.
They have created a diamond delivery service that brings the jewelry store experience right into your own home. For over 26 years, Ziva Jewels has been providing pieces with both value and quality in mind. After opening their online store, the Los Angeles-based Ziva is now offering a "See Before Buy" option that will allow qualified customers to try on
jewelry
at home before they commit to a purchase.
In addition, on their website, Ziva is also offering an easy-to-read downloadable eBook,
The Ziva Jewels Guide to Buying Fine Jewelry, Diamonds and Gemstones
to teach consumers the ins and outs of jewelry-buying in just 20 minutes.
Once you know what you're looking for, customers in the U.S. that would like to see Ziva jewelry in person can use that "See Before Buy" option. For easy convenience, Ziva will authorize (not charge) their credit card and send the customer the item for a few days. The service includes return shipping materials and covers all shipping charges so the customer has nothing to lose.
So that customers don't have to go through the frustration of dealing with different people, Ziva also offers Personal Consultants to cover information that may not be found in the e-Book and can help guide customers through the See Before Buy process. The Personal Consultant will always be the same person as to avoid confusion.
Go to
ZivaJewels.com
to learn more.