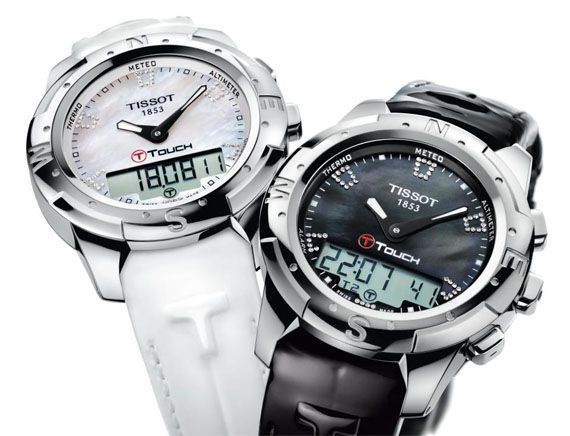 Photo Courtesy of Tissot
The Madison Square Garden Company and Tissot are now marketing partners. The alliance provides the Swiss
watchmaker
a route to integrate its brand with the Madison Square Garden demographic, which includes the New York Knicks, the New York Rangers, and signage on the buildings' marquees on 7th and 8th Avenue(s). The deal is the first such agreement reached by the companies. 
"We are pleased to have Tissot join our lineup of industry leading marketing partners at Madison Square Garden as the first-ever Official Timepiece. As the producer of some of the most precise and elegant timepieces in the world, Tissot will help ensure our fans are on time to see their favorite teams and events at The Garden," said Greg Economou, EVP of revenue performance for MSG Sports, in a prepared statement for the event.
Tissot's timing instruments will be used for sporting events, such as counting down the Knicks and the Rangers games, and be seen in the lobbies and the corridors of MSG. A special tribute by Tissot for the Knicks (Tissot Turn Back the Clock) and Rangers (A Moment in Rangers History) will be featured on the center scoreboard of the famous arena.
"Tissot is excited about becoming the first brand to be the Official Timepiece of Madison Square Garden," said Francois Thiebaud, president of Tissot. "We look forward to taking part in the memorable moments that happen in this arena and to sharing them with fans in the great City of New York and around the world."