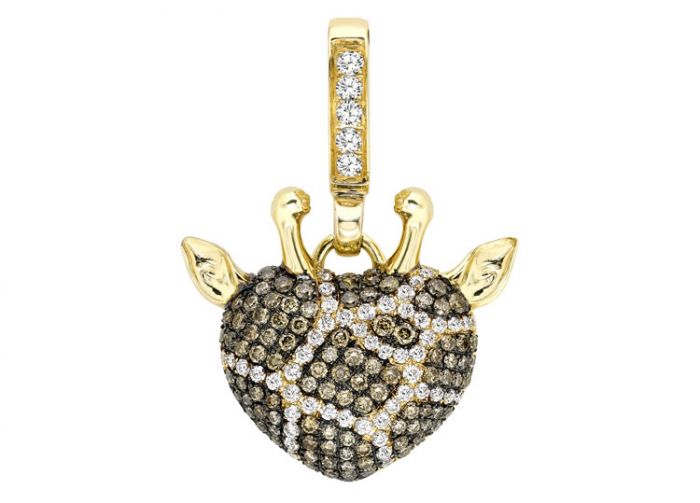 Photo Courtesy of Theo Fennell
Are you an animal lover? If so, the latest collection by
luxury jewelry
designer Theo Fennell was made for you. Founded in 1982, the British jewelry company designs and crafts its own jewelry in London, and was even a contender to be the Queen's jeweler after Harry Collins left the post in July. Now, the designer known for providing bling to such celebrities as Sir Elton John, David Beckham, and Amanda Holden has a new collection to add to his repertoire that is roaring with glitz and glam.
The Safari 'Arts collection is inspired by Africa's greatest wild animals. Awe-inspiring and extraordinary, these creatures exude as much elegance as the jewelry pieces that were created after them. The uniqueness of the jewelry is meant to remind us of what marvelous creatures we share the planet with, and we think Theo Fennell does an exceptional job of doing so. These captivating pieces are truly limited: only 50 of each pendant are available worldwide.
The pendants and charms, available from $2,055, are crafted from 18 karat gold with diamonds and sapphires. Each piece has its unique limited edition number and the animal's footprint or tail printed on the back. Choose from the lion, cape buffalo, giraffe, leopard, or elephant.
To view the full collection, visit
TheoFennell.com
.