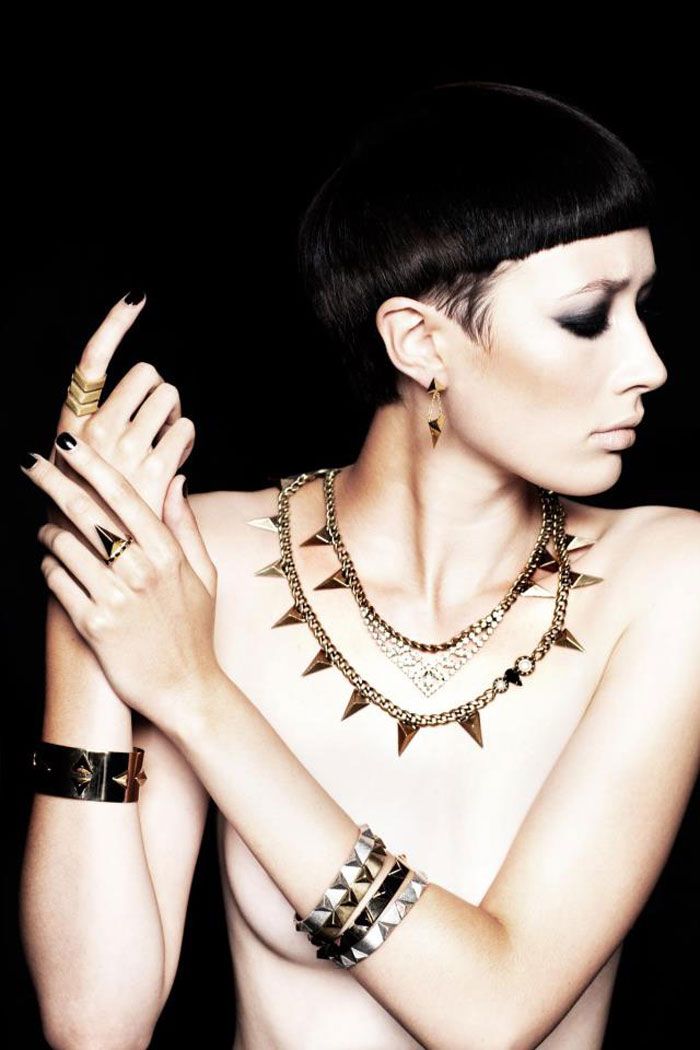 Photo Courtesy of TomTom Jewelry
Thanksgiving has come and gone, and chances are you are now one of the many frantically trying to get your December holiday plans in order. If you are like the rest of us fashion fanatics then it is not just the gift giving and cooking that has you overwhelmed, but also coming up with the perfect New Years Eve ensemble. While the actual activity is important, what you wear to welcome in the New Year is far more crucial. This clearly vexing problem has been greatly relieved by
luxury jewelry
brand TomTom and its bold and effortlessly cool collection.
TomTom designer Elena Howell started off as a formally trained architect, but in 2009 she decided to launch her jewelry line— and in doing so, she was able to perfectly apply her graphical design sensibility to every item in her stylized collection. With an emphasis on geometry and the use of combined materials, Elena utilizes techniques such as 3D printing and water jet and laser jet cutting to design these to-die-for pieces.
Having been featured in some of today's top publications including
Vogue
,
The New York Times
,
The Wall Street Journal
,
Women's Wear Daily
,
Marie Claire
,
Cosmopolitan
and
InStyle
, this booming designer also teamed up with the people at Disney in 2010 to create a capsule collection of jewelry inspired by the film
Tron: Legacy
.
Chock full of geometric shapes, chain links, python-printed leather and different gems and stones, this label doesn't disappoint with its modern and sophisticated designs. Each item manages to be beautifully loud without entering gaudy territory, and stunningly showcases Elena's experience in architecture.
The New Year is about making a statement, and wearing this look will surely send the right message. Prices for these dramatic pieces range from $53 to $495.