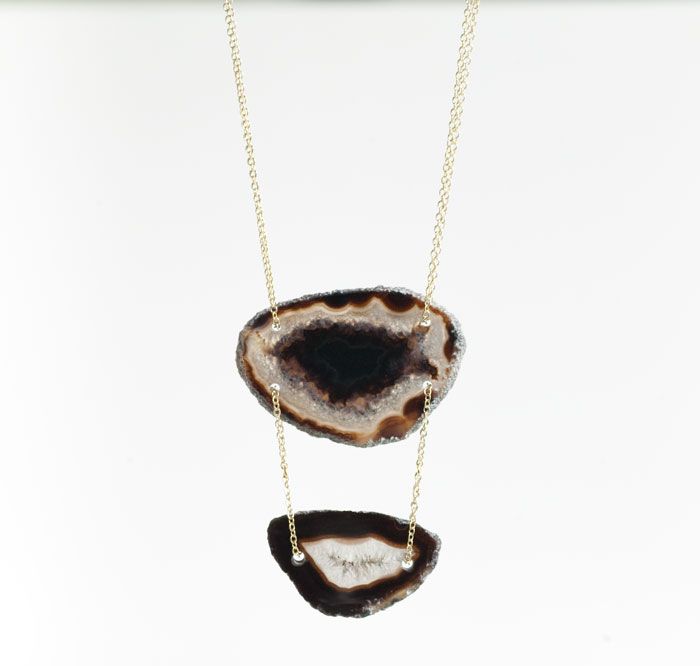 Photo Courtesy of Kris Nations Jewelry
Boho-chic is all the rage these days, and if you are one of the many to enjoy this free-spirited style that still allows you to unleash your inner hippie without forgoing your crisp fashion sense, then you should know about
luxury jewelry
brand Kris Nations.
With an array of different styles— from bold statement pieces to delicate and demure gems— Kris Nations has created pine-worthy accessories for any trendsetter. Sisters and business partners Kris and Kim Nations each bring their own perspective to the table, working together until they come up with a truly collaborative design. The two first started their jewelry line because of their mutual love of eclectic jewelry, as well as their identical sources of inspiration: their mom.
"Our mom is independent, creative, and has a great sense of style," says self-taught artist, Kris, of her mother. With her mom's encouragement, Kris started making her own jewelry as a teenager, and continues to be the single most important role model in their lives to this day, as well as a constant source of inspiration.
Created with a graceful, worldly and confident woman in mind, pieces in the line come in fun color combinations and combine classic elements with a retro flare. Geometric shapes and delicate gold details are present throughout the line with stunning stones— including natural Agate, Amethyst, Turquoise and Pyrtite— that add personality without being overbearing.
Made in the small town of Half Moon Bay, CA, (located just south of San Francisco) all pieces are eco-friendly and made in the USA by using re-purposed metal from the earth's existing supply. Prices range from $25 to $168.