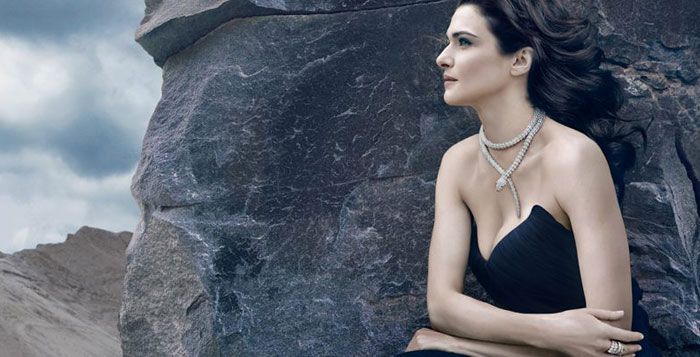 Photo Courtesy of Bulgari
2012 has almost come to an end, and there are certainly some things we have no issue saying goodbye to (Honey Boo Boo being at the top of the list,) however, there some things we would like to remember. Thank goodness these
luxury jewelry brands
came out with videos so that we can ogle their baubles straight into the New Year. Here we have compiled a list of a few of our favorites.
Inspired by the figure of the reptile ? a representation and symbol of eternal youth and immortality ? this design has been a signature aesthetic for the long established Italian jeweler,
Bulgari
, and is stunningly featured in many of their pieces today.
Originally becoming a brand icon in the 1940?s, these elegant snake pieces are decorated with semi-precious stones such as malachite, lapis lazuli and amethyst. The gorgeous Serpenti high jewelry masterpieces are true works of art, with beautiful gem-encrusted designs expertly crafted to strikingly resemble the serpent that gave this jewelry its namesake. With Rachel Weisz as the model for the campaign, this video is just as stunning at as the jewelry itself.
You know that when
Atelier Swarovski
teams up with fashion designer Kostas Murkudis, US-based architects Greg Lynn and Hariri & Hariri along with costume designer Zaldy you are bound to get something beautiful (and interesting.)
The 10th season of Atelier Swarovski?s jewelry and accessories line gives us a video with a behind-the-scenes look at the creative process as well as interviews with the designers, allowing the viewer to obtain an insider?s look at how these luxurious accessories where developed.
Photo Courtesy of Swarovski
Bulgari
has done it yet again, proving they are far from a one-hit wonder. Their Starring Pieces video beautifully combines two of our favorite things: Bulgari jewelry and Elizabeth Taylor.
The video has starts out with a clever quote from Taylor's two-time husband Richard Burton saying, ?The only Italian word Elizabeth knows is Bulgari,? followed by close-ups of Bulgari's marvelous jewels. This timeless beauty will forever be known for her impeccable taste, so it is no surprise that she was such a massive fan of this world-renowned Italian jewelry brand.
Photo Courtesy of Bulgari