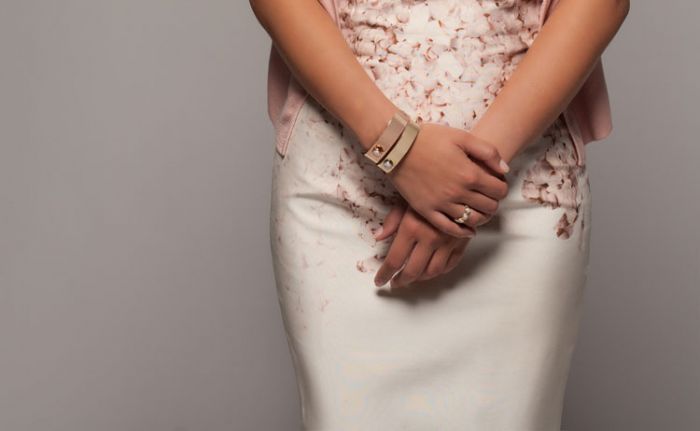 Photo Courtesy of Phillips House Jewelry
Creativity is one of those things that some people are just born with— and that is surely the case for mother-daughter duo Lisa Phillips Frankel and Danielle Frankel. Even mega-mogul Oprah had an "aha" moment with these stunning jewels, which further catapulted this
luxury brand
and the Frankel women into style stardom.
Lisa Frankel has always had an eye for design, turning anything that she could get her hands on into art— she even won herself a trip to meet the whimsical fashion designer, Betsey Johnson. After the birth of her daughter, Danielle, Lisa felt more inspired than ever and decided to focus more of her time on creating custom pieces— ultimately making a name for herself as word of her stunning jewelry began to spread.
It is clear that Danielle inherited her mother's natural affinity for the arts, and while she may have decided to study accounting at college in Boston, she couldn't deny her desire to create and inevitably teamed up with her mother to launch their jewelry label together. In 2012 the two officially formed the luxury label Phillips House after much success with their capsule collection called Phillips Frankel.
With Lisa's innate design sense and sophisticated take on jewelry plus Danielle's fashion insight, this dynamic duo and mother-daughter team are constantly striving to push the boundaries on fine jewelry. By incorporating contemporary aspects into classic designs, the two have created timeless pieces with undeniable pizzazz.
Specializing in gemstone-encrusted pieces, the collection also contains stackable rings in a variety of colors, gold cuffs embellished with decorative diamond medallions, and pave pendants. With Valentine's day just around the corner, Phillips House has the Love Always collection with gorgeous gold cuffs engraved with "Love Always"— an ideal gift for the holiday as well as a great way to remind your loved one how much you care.
Price points for these pieces range from $625 to $12,000, but typical prices are between $1,200 and $4,000.