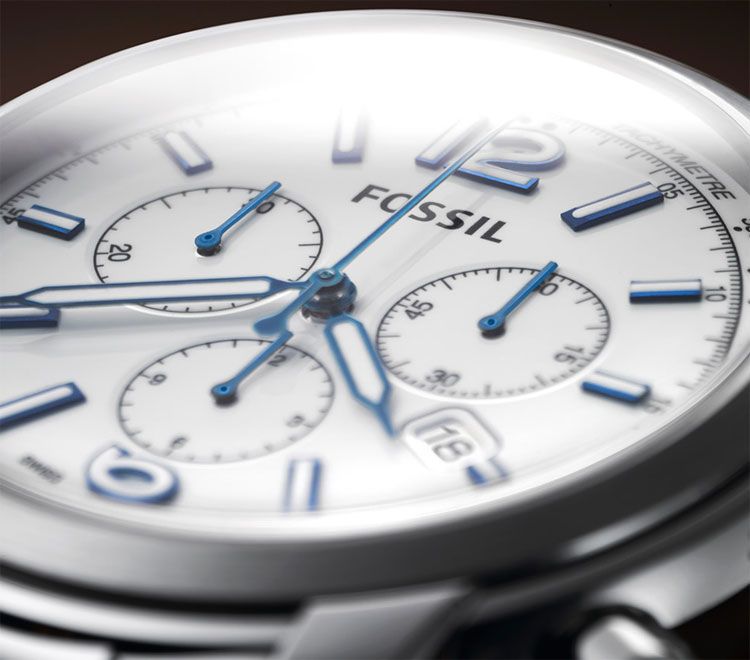 Photos Courtesy of Fossil
Fossil Inc. is known for its stylish and uniquely designed timepieces and accessories offered at moderate prices. However, this distinctive design brand is now upping the ante and will be releasing its first Swiss menís
luxury watch
collection at the end of this month.
In the past few years,
Fossil
has opened a significant number of stores in Japan, Korea, Singapore and Hong Kong, (in 2012 alone the brand opened 16 doors in the Asia-Pacific region) and because of its rapidly growing presence in Asia, the company has decided that it is high time it moves into the realm of luxury. Whereas before Fossil only carried mechanical timepieces which retailed from $95 to $295, the new collection will feature automatic watches and chronographs priced $695 to $995.
Within the Asian market, generally the first purchase for the emerging middle class is a quality menís timepieceó hence Fossil's decision to focus solely on menís watches for the time being. These sharp designs will be released in 60 Fossil stores globally, including distribution in 19 locations in Asia.
Boasting clean and sophisticated designs, the new menís collection is comprised of pieces made of stainless steel, rose gold, or gold plating, and contains 14 unique stylesó all of which are a striking departure from the aesthetic of your traditional Fossil watch. Adding to the refined look, these luxury timepieces also feature a domed dial with curved hands at the hour, minute, and second positions. With a fine attention to detail and quality, the finished product is truly a wonder to admire, sport and show off.
However, fret not, women. The menís launch is part of Fossilís two-pronged plan, and the brand plans to unveil a womenís Swiss collection in the future as a way to broaden Fossilís appeal and, therefore, customer base.