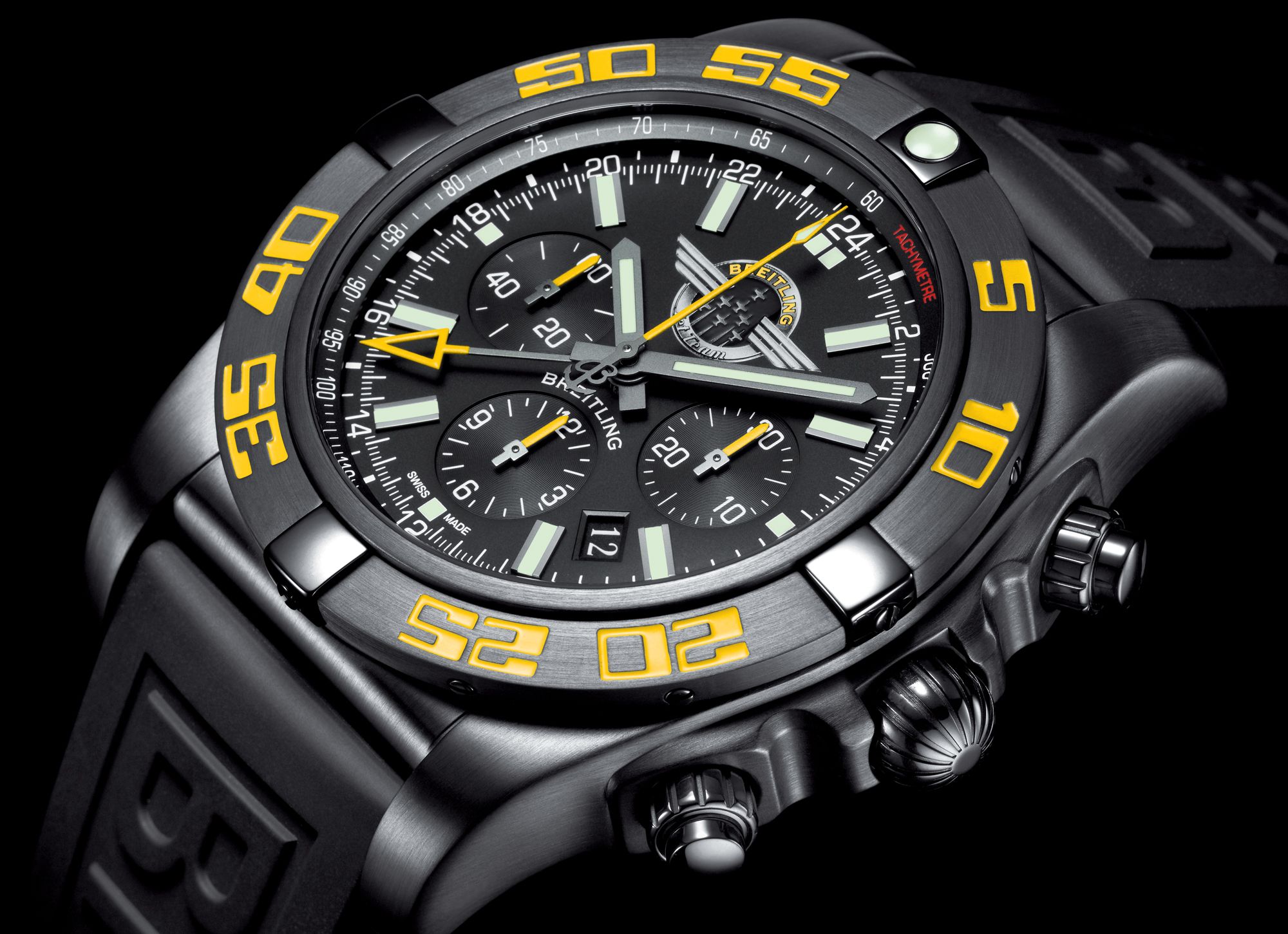 Photos Credit: Breitling
To celebrate the success of the Breitling Jet Team's first North American tour, the Swiss watch brand has announced the release of a new, special-edition timepiece. The Chronomat GMT Breitling Jet Team American Tour watch will be limited to only 250 pieces for the most discerning and dedicated of Breitling flight fans. Using the same colorways and metallic accents as the team's L-39 C Albatros Jets, the timepiece will honor the talent and dedication of the world's largest civilian jet team.
"The Breitling Jet Team has such a successful North American Tour this year and the first Jet Team timepiece was so popular, that we decided to do another version in the Chronomat GMT style as well," said Breitling USA President Thierry Prissert. "As the Jet Team concludes the final leg of their American Tour with performances all around the U.S. and Canada in September and October, we wanted to introduce this unique timepiece so that crowds all around North America can enjoy."
The timepiece features the Breitling Jet Team logo on the dial and limited-edition number on the back casing. Encapsulated in a 47 mm black steal case, the watch houses a Manufacture Breitling Caliber B04 and includes a black onyx dial, golden numerals and hands, three sub-dials, and a second time zone system.
We were invited on a special flight with the Breitling Jet team, and we have to say, this aerobatic team is absolutely worthy of celebration. Flying within five to 10 feet of each other, the seven-plane team completes barrel rolls and 360 degree loops at speeds up to 565 mph. It's an amazing, once-in-a-lifetime experience—and Breitling does invite select customers to fly with the team from time to time. They didn't specify how they decide which clients to invite, but owning one of the brand's 250 Chronomat GMT Breitling Jet Team American Tour watch is undoubtedly a great way to get on the short list.