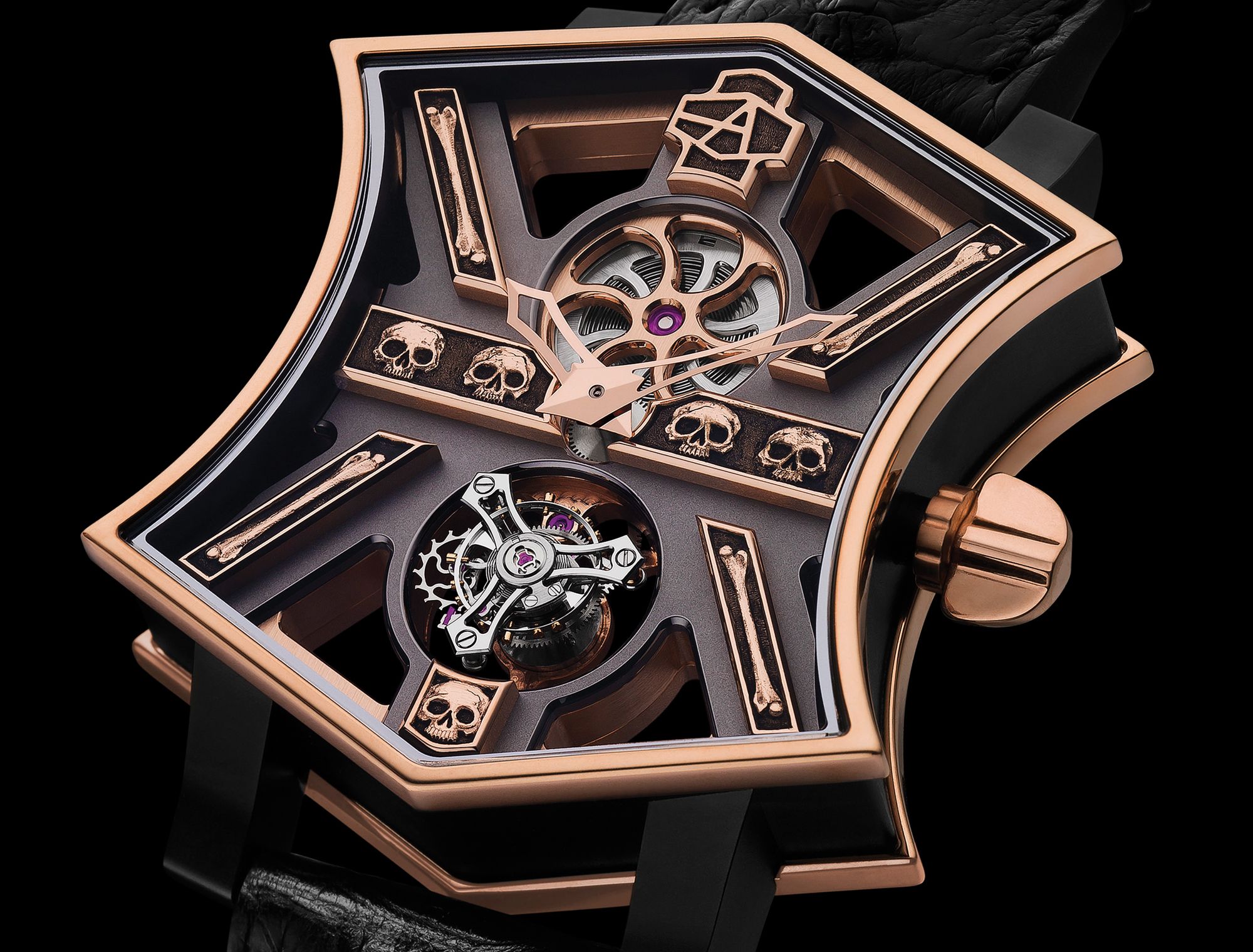 Photos Credit: Artya
Since launching his own brand in 2010, Yvan Arpa, founder of Artya, has gained notoriety for his work as an avant-garde watchmaker. Unveiling another of his one-of-a-kind timepieces for Baselworld, the Cumbere Tourbillon is a completely hand-made piece, carved from ArtyOr alloy, stainless steel and pink gold, and beveled in artisan-style engravings.
Made to look like a guitar, this piece is for the watch-collecting rock stars out there. The skeletal mechanics have been reworked to take the shape of a giant X, the crown is shaped like a guitar tuning peg, and on the dial, a series of five small skulls and four bones can be found. Through both the front and the back, which offer four observation levels, the mechanical hand-wound, MHC caliber can be seen, including the 60-second flying tour billion at the 6 o'clock hour.
Arpa is known for making truly exceptional one-off pieces and the Cumbere Tourbillon is no different. Only one of these noteworthy pieces will be made available for purchase and it will be engraved with the notation Piece Unique 1/1 along the back bridge of the watch.