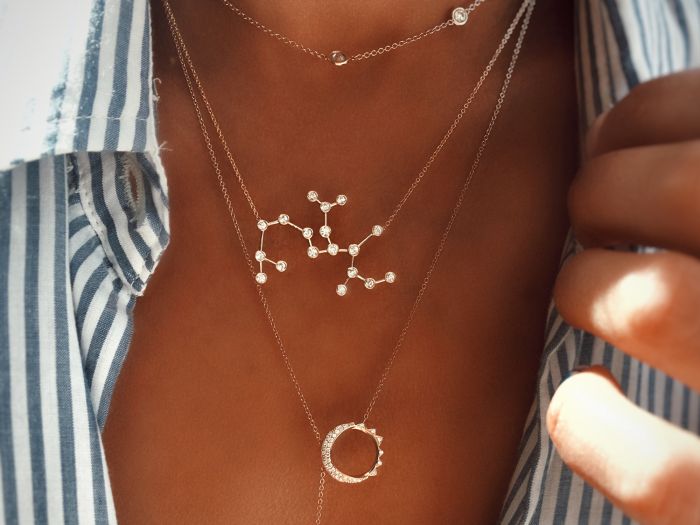 Photo Credit: Logan Hollowell
Logan Hollowell is known for natural and spiritual symbolism in her work. Her fine jewelry collection is handmade in Downtown Los Angeles, and is laden with totem animals, constellations, precious stones and metals, and sacred numerology. Her Zodiac Constellation Necklaces are her most sought-after design. They are available in every zodiac sign in either 18K yellow gold, white gold or rose gold, and glittered with sparkling diamonds to represent the stars of each sign's constellation in the sky.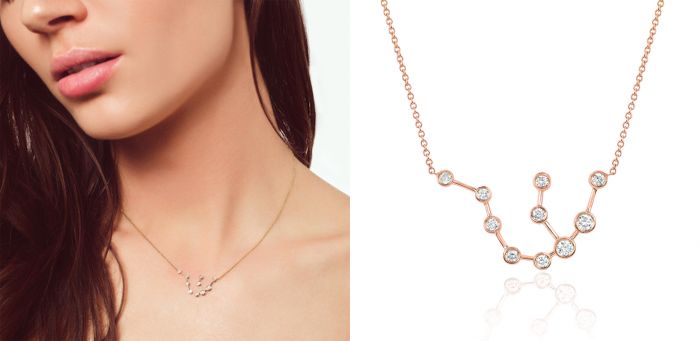 Photo Credit: Logan Hollowell
Hollowell's zodiac jewelry is a favorite with fashion bloggers around the world, and her custom jewelry has been worn and praised by celebrities such as Jessica Alba with her Double Tusk Ring, Jennifer Lawrence with her Diamond Constellation Ring, and Rhianna, who frequently wears her Diamond Tusk Wrap Ring. It has also graced the pages of top fashion magazines, such as Elle, InStyle and Cosmopolitan.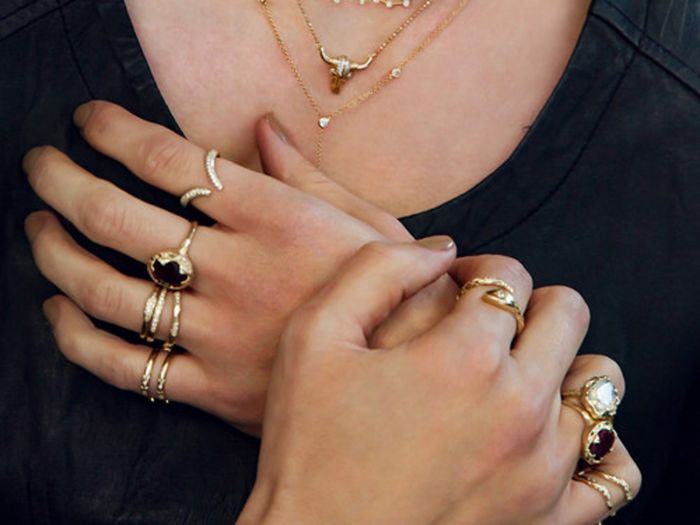 Photo Credit: Couture Candy
The Constellation Necklace collection ranges in price from $975 to $1,920. Each necklace is handmade to order, and comes on either a 16-inch or 18-inch chain. Whether worn as your own Astrological sign or the sign of a loved one, these necklaces make the perfect custom gift and timeless keepsake.
OWN IT | $975+