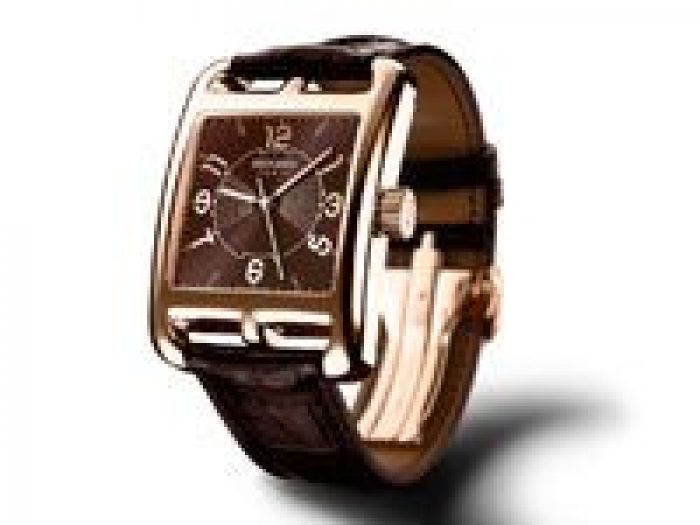 Luxury Watches:
Why is it that some hours race by and others seem to crawl? That variation in how time can seem to slow down or accelerate is reflected in a new watch by Hermes.
The Cape Cod Grandes Hours varies the spacing between the numerals on the dial. The hour hands, then, are mechanized so that they speed up and slow down, giving the impression that time, too, is moving at a more rapid, or languid pace.
"It's like cheating," comments Guillaume de Seyne, a member of the sixth generation of the Hermes family. "But of course the time is always accurate."
The Cape Cod Grandes Hours was the result of a brainstorming session on how to communicate Hermes' unique approach to time in a watch.
The luxury house spends much longer than average in crafting its legendary leathergoods. Time is taken when major decisions are considered. And many Hermes designs including the Kelly bag, the silk scarf and the Cape Cod watch, have endured for decades, giving them a timeless quality.
The complication is actually not that difficult to achieve, de Seyne admits, which means that it is available in six different ways to read the time or can be custom ordered. A dial with wider spacings between 1 and 3 and 7 to 9 is intended for Europeans who savour a long, slow lunch and finish work late. North Americans might prefer to have a longer space between 12 to 2 for midday workouts, and 6 to 8 for happy hour.
A limited edition gold Grandes Hours is available with 171 pieces in rose gold ($37,300) and 171 pieces in white gold ($40,000), reflecting the number of years Hermes has been in business. The mechanical self-winding movement is by Vaucher, which Hermes owns a 25 percent stake in. A stainless steel version will be launched in the new year.
By Bernadette Morra
Editor-in-chief
FirstwaterNews.com