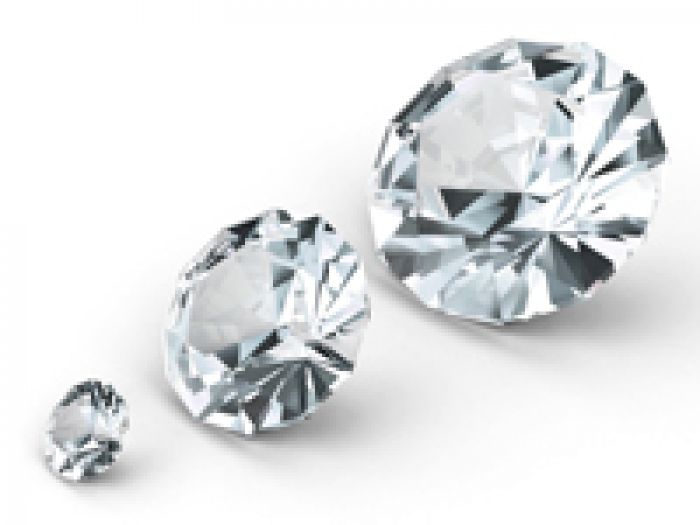 Fine Jewelry:
The current economic downturn has proven to be extremely challenging to most industries, and the diamond industry is no exception. The demand for diamonds hit its highest levels in early 2008 and mining operations increased their productivity to keep up with this demand; the recent downturn hit the diamond community right in the face.
The first six to seven months of the crisis were the most difficult for the wholesale industry. Diamond dealers delayed or stopped all orders from diamond manufactures (diamond cutting firms). Diamond manufactures stopped purchases of rough diamonds from mining corporations. Diamond miners stopped digging and the wholesale community sat in limbo and watched prices fall sharply. Without continuous cash flow the goods are too expensive to mine, too expensive to cut and too expensive to hold. Some of the weaker, or more highly leveraged, firms were forced to pay down loans and liquidate inventory. However, some firms found themselves in a great situation, those with strong cash positions, were able to exploit this opportunity and buy diamonds at greatly reduced prices.
Although most wholesalers stopped purchasing goods, the retail public did not stop buying. Young men and women were, and still are, getting engaged. Men are still telling women they love them, and women still love diamonds. The continued retail support and the lack of new diamonds in the pipeline have led to a nice bounce in the wholesale price of diamonds. Prices are stabilizing and cash flow is improving; in turn diamond-cutting factories are back in operation, mines are coming back online and the diamond community is moving again. This past month, a magnificent
7cts blue diamond
sold for almost $9.5 million at auction set a new price record. I am not suggesting that the industry is yet able to run, but it is back on its feet and moving at a reasonable pace.
Though the bubble has broken and prices were effected sharply, demand and market realities have helped diamonds bounce back.
Alan Rehs
Rehs Company, Inc.
www.rehsdiamonds.com
JustLuxe
Contributor