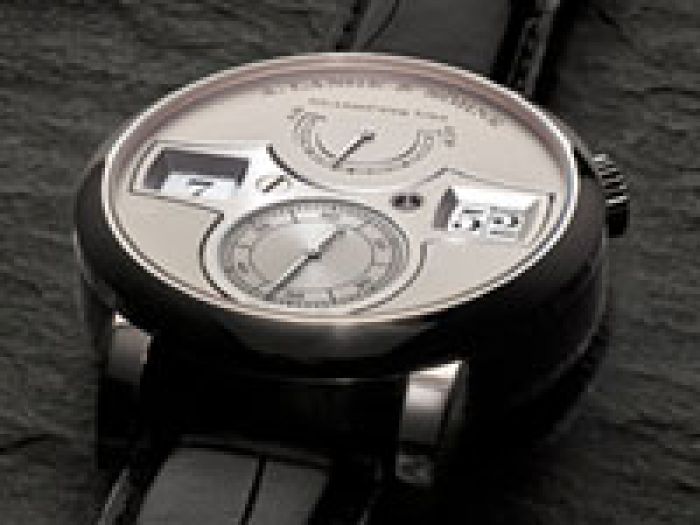 Luxury Watches:
Prestigious watch brand A. Lange & Söhne has been busy at work designing their latest pieces, one of which was released just this May and has the potential to change the industry this summer. The new A. Lange Zeitwerk combines the brand's meticulous attention to the craft of watch making with an innovative eye for design to create what is sure to be this summer's newest and hottest trend.
The spark behind the design initiative for A. Lange & Söhne's watches has always been the desire to develop an ever-improving time-telling experience. Lange's caliber engineers understand the concept of useful innovation and examine the possibility of new ideas with respect to the functional benefit to the owner of the watch.
Lange enters the new age of watch design, boldly departing from the typical, rotating hands and reinventing the mechanical watch. The new, distinct Lange Zeitwerk combines contemporary ideas with the brand's renowned traditional style.
Instead of the usual hands traveling around the dial, Lange has opted for the eloquent jumping numeral display. The German-silver time bridge unfolds its wings across the entire width of the dial to frame the large numerals of the laterally aligned windows presenting hours and minutes.
Tucked beneath the windows displaying the time is the seconds counter, which will time the dramatic shift of the numeral disks. The extra-strong mainspring is the component that provides the significant amount of energy needed to simultaneously advance all three of the disks once every hour, which is quite a mechanical achievement for a manually wound timepiece.
Sitting confidently at 12 o'clock is the continuous power-reserve indicator, which lasts roughly 36 hours. Being on the forefront of design, implementing one of the newest concepts to hit timepiece technology in decades, Lange remains a staunch advocate of classic horological values.
Available in several different precious metals, the Lange Zeitwerk bridges the gap between classic and fashionable with trendy design elements that are both eye-catching and at the cutting-edge of technology. While German silver makes up the masterfully executed time bridge, the case is manufactured in yellow, white and pink gold as well as platinum.
The Zeitwerk clearly differentiates itself from the norm, with a nearly unrecognizable dial and some of the most powerful movement technology in a watch today. With the Zeitwerk, A. Lange & Söhne will undoubtedly rise to the top of the list of luxury watches in demand this summer.
For
JustLuxe
Kate Prihoda
The Lange Zeitwerk
The Lange Zeitwerk
The Lange Zeitwerk
The Lange Zeitwerk