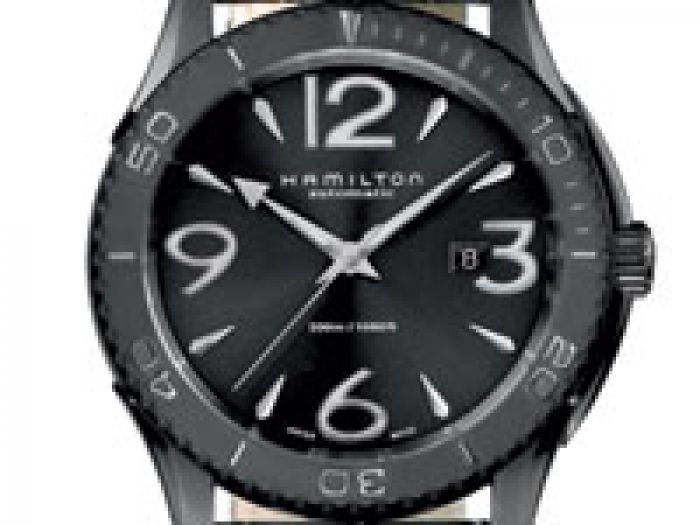 Luxury Watches:
The eye-catching shapes and styles of Hamilton timepieces have been garnering the attention of public and private sectors since the brand was founded in Lancaster, Pennsylvania in 1892. With the latest Swiss movements and technologies, Hamilton has been producing watches that are both innovative and masterfully crafted for over a century.
Hamilton's Seaview family of timepieces takes its American Classic collection on an aquatic adventure. The first two watches in this line of nautical-themed were the Seaview AutoChrono and the Seaview GMT, and joining them this year is the new model Seaview Automatic 46 mm.
Seaview's watches find themselves on the map by way of their intricate detail and precision functionality. The timepieces come in a choice of materials from edgy stainless steel to elegant pink gold plating, making a watch for every personality and occasion.
The new Seaview Automatic 46mm pays tribute to the existing family of watches as well as setting itself apart with its dramatic design elements. Its dark character, as well as its advanced technology, make the watch a stand-alone addition to the Seaview group.
The watch's dramatic look is aided by its ingenious blend of materials and hues. The new design's main new feature is the steel PVD gunmetal watchcase, which brings the watch an impressive, elite profile. Its polished details combined with the black dial allow the white, oversized digits and hands to really stand out against its dark backdrop.
The elegant simplicity of the watch allows it to make a large impact with several bold but understated elements. It is eye-catching, sleek and undeniably masculine. Water resistant up to 300 meters (1000 feet) and with a larger case than the other watches in the family, the Seaview Automatic 46 mm is more testimony to the brand's ability to create and recreate.
Appearing in over 300 films, critics and collectors aren't the only ones that value the brand. The designs remain popular with leading stylists and costume designers in the film industry for their ability to impart character and class. With endless styles and designs, Hamilton has been a brand to beat for the past hundred years and certainly will be for a hundred more.
For
JustLuxe
Kate Prihoda
Hamilton Seaview Automatic 46 mm