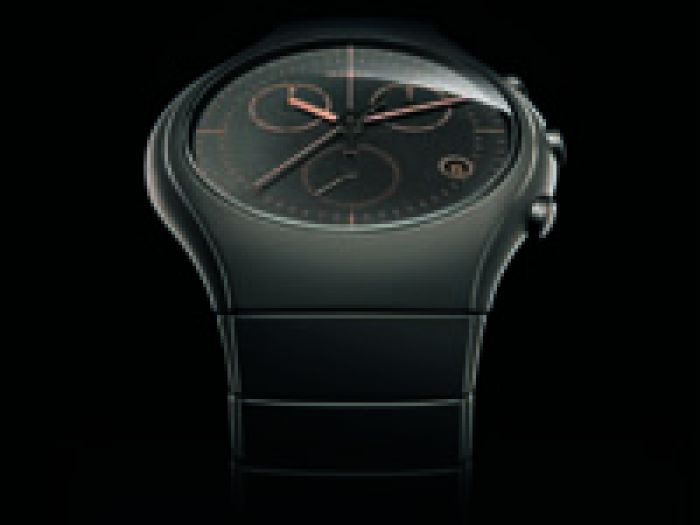 Luxury Watches:
The sleek, sophisticated designs of Rado watches are undoubtedly beyond comparison. Always pushing the envelope and challenging design trends and standards, the brand has been questioning the rules of watch making since the company was founded in 1917.
Exemplary design concepts and flawless technique execution combine to create some of the industry's most intriguing designs today. And they all bear the same name. Rado's designs are simplistic, contemporary and accents to the character of the wearer.
The use of ceramic in watch design has become steadily more prevalent and Rado has utilized the material in several watch designs, one of which has won awards and a great deal of acclaim. That watch is, of course, the stunning V10K.
The innovative minds at Rado have allowed the brand to use the material in conjunction with precious stones, elevating the design to a level of luxury while still maintaining its simple, contemporary focus.
In addition to the V10K is the curvaceous and profound Rado True. The all-ceramic line contours to the wrist while achieving a high graphic impact. This year, the brand has introduced the Rado True Chronograph Platinum Matt Basel Special 2009, the design revamped and reinvented.
Again entirely ceramic, a unique coating technique has been used to evoke a unique and exceptional dull luster. By absorbing light in stead of reflecting it, the material has enriched and intense grey-brown hues.
Beneath the domed sapphire crystal lies the galvanic dial that underpins its monochromatic nature along with meticulous details, further enhancing the piece's overall impact.
Different from its relative timepieces in the Rado True line is the distinct addiction of 5N gold highlighting as the time marker, hands and outlines the three counters. The gold perfectly accentuates the watch's brown hues, setting this newest addition to the group elegantly apart. Hugging the curve of the dial is the date, neatly resting at 4 o'clock.
The Rado True Chronograph Platinum Matt Basel Sepcial 2009 will be exclusive in design and release: only 800 of the pieces will be sold. The model will also be available in a three-hand version with two size options limited to 1,000 and 500 units.
As Rado continues to shape the watch making industry with their bold shapes and material choice, their designs will always be on the cutting-edge of design trends and techniques. This year, their unparalleled designs take another step up with the release of the Rado True Chronograph Platinum Matt Basel Special 2009; a watch that will no doubt, once again, set the brand apart.
For
JustLuxe
Kate Prihoda