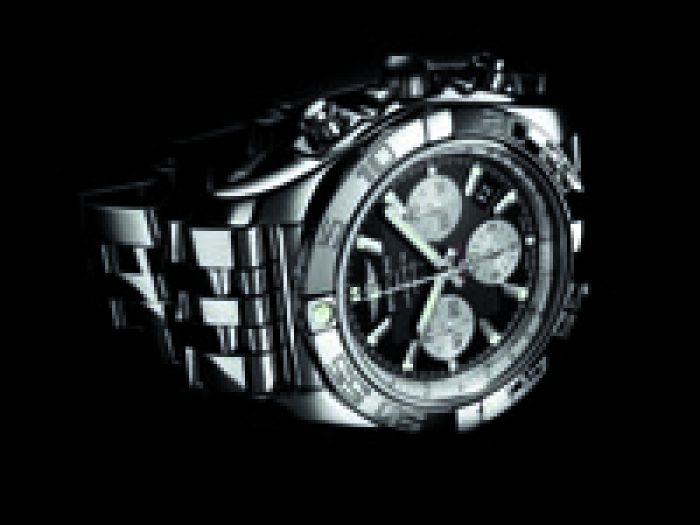 Luxury Watches:
It's a difficult task to look at the newest Breitling model and not feel yourself enticed by its majestic design, elegantly recessed and immaculately decorated interior along with the fine-tuned craftsmanship that goes into every Breitling piece. The longer you look, the more you notice and the more the Chronomat B01 Chronograph draws you in.
Entirely crafted in the brand workshops, the distinguished and elegant model gracefully reinterprets the Chronomat design. The B01, equipped with the very first 100% in-house chronograph movement, heralds Breitling's grand entrance into the exclusive circle of genuine watch movement manufacturers.
Breitling's ideal of melding form and function to provide for the savvy man of today has not gone amiss in the B01. On the contrary, the Chronomat B01 Chronograph is not only visually stunning but at the forefront of even the most demanding wearer's performance standards.
Built to a high degree of durability, water resistance and shock resistance, and a case that delicately curves to the wrist, you are ensured the height of comfort and confidence in your timepiece's strength against the elements. The unique and meticulously designed crown guards and protective pushpiece rings ensure unassailable defense against impacts and the hazards of daily use.
The case of the Chronomat B01 Chronograph is fashioned from steel or 18K gold by a lengthy cold-stamping process produces the sleek lines of the case through a series of high-pressure swaging operations that give the watch its peerlessly robust consistency. For all the steel components, Breitling uses only highly corrosion-resistant alloys that guarantee enduring quality and beauty.
Each individual timepiece is made unique through a broad choice of dial color in matte or metallic, understated or bold. From dramatic Onyx black to opulent Pearl Diamond, you are lent the ability to choose the specific character of your B01, and with the scratch-resistant sapphire crystal that is glare-proofed on both sides, all glare is eliminated and your view remains crystal-clear.
From macro to micro, all design elements reveal a constant and careful attention to aesthetic sophistication, which brings you one of the most stunning timepieces to hit boutiques this year. From casual, everyday wear to formal, elite occasions, Breitling's Chronomat B01 Chronograph will be there to keep the time and the attention on you.
For
JustLuxe
Kate Prihoda